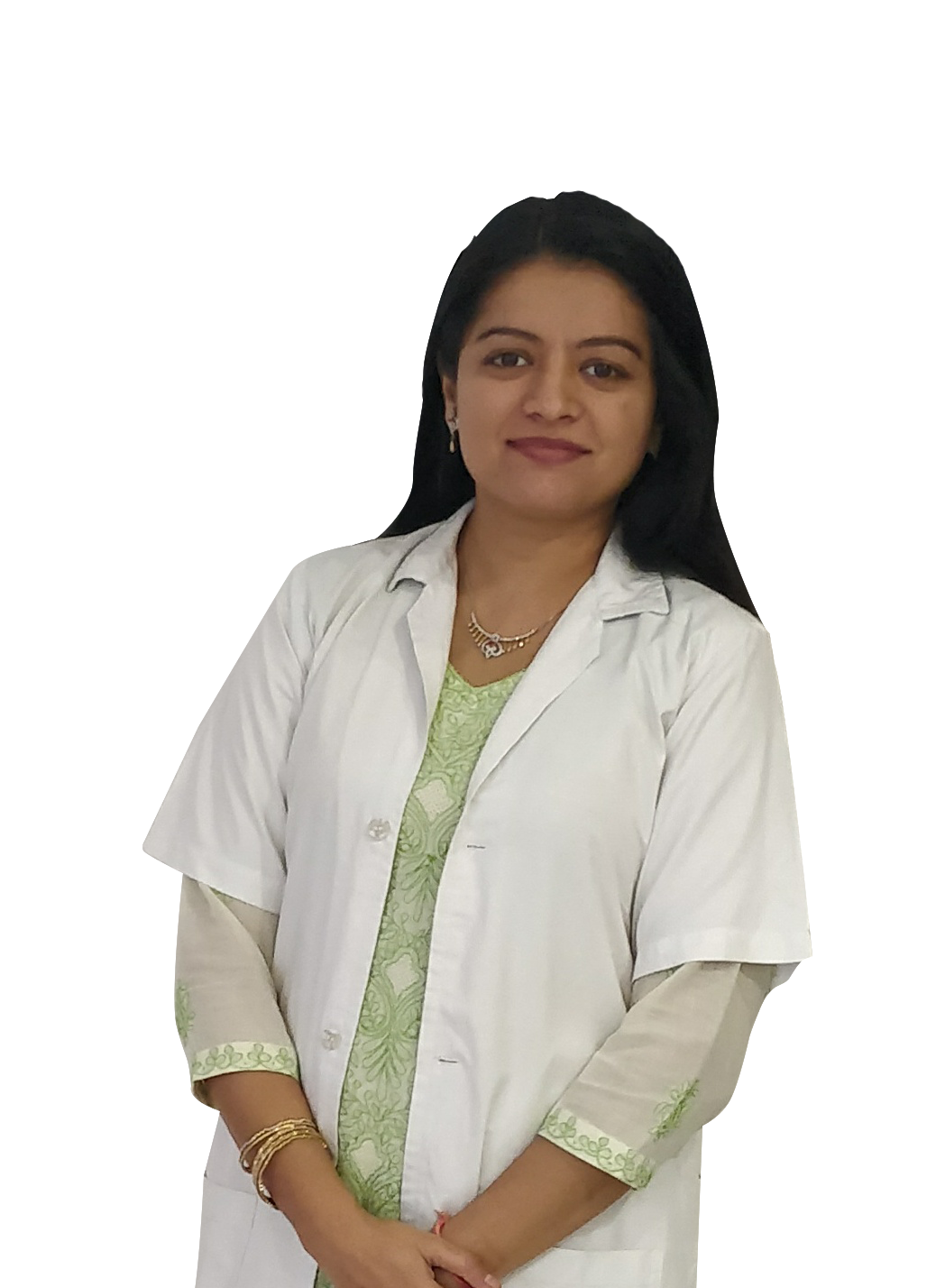 Dr. Urvashi Chandra
(12+ Years Experience)
MBBS, MD – Skin, VD & Leprosy
Diplomate American Board of Hair Restoration Surgeon, Hair Transplant Surgeon, Dermatosurgeon, Pediatric Dermatologist
With 12 years of experience, Dr. Urvashi Chandra is a highly skilled dermatologist in Delhi specializing in hair transplant surgery. She is one of the pioneers in incorporating the innovative BIO IPT Hair transplant technique (using sharp manual punches & implanter pens) for performing FUE hair transplants. We are proud to have Dr. Urvashi Chandra on board for her immaculate skill in using "IMPLANTER PENS" which requires extensive precision and expertise.
In 2014, Dr. Urvashi was awarded the Certificate of Diplomate, by the American Board of Hair Restoration Surgeons (ABHRS), a title given to a select few doctors across the globe. She has also been an examiner in the prestigious exam of ABHRS ( AMERICAN BOARD OF HAIR RESTORATION SURGEONS). She has been awarded by cricketer Madan Lal at the Healthcare Excellence Awards for the "Best Hair Transplant Surgeon" in New Delhi and won accolades for performing the highest number of "Direct Hair Transplant" procedures in 2012.
Outside of the clinic, she is a speaker and trainer at multiple national and international forums, making people aware of advanced skin & hair treatments. Specializing in advanced PRP/ GFC, FUE Hair transplant, FUT Hair transplant, plus Mesotherapy, she can cover all bases – whatever is your hair loss concern. Her expertise is sure to help, whether you're after medical dermatology or hair and scalp treatment. 
Dr. Kapil Chandra
(10+ Years Experience)
MBBS, MD – Skin, VD & Leprosy
Dermatologist
Dr. Kapil Chandra is one of the leading dermatologists in Delhi having more than 10 years of experience as a skin specialist. He practices cosmetic dermatology in addition to treating the entire spectrum of skin diseases and common concerns. His special interest lies in non-surgical laser procedures to rejuvenate the face, and hands. Dr. Kapil has incorporated a wide range of laser technologies into his clinic treatments offering minimal pain & scarless outcomes.
He has won several accolades in the field of Acne management. He is certified by the European Academy of Dermatologists and Venereologists and the American Academy of Dermatologists for "Excellence in Dermatology". He has practiced 'Cosmetic Dermatology' under the well-renowned brand Kaya Skin Clinic  & MAX Hospital and has been certified by Cosderm India, Aestheticon, and several other societies. He is a regular speaker at various dermatology CMEs and also a prestigious member of IADVL and CDSI ( Cosmetic Dermatology Society of India).