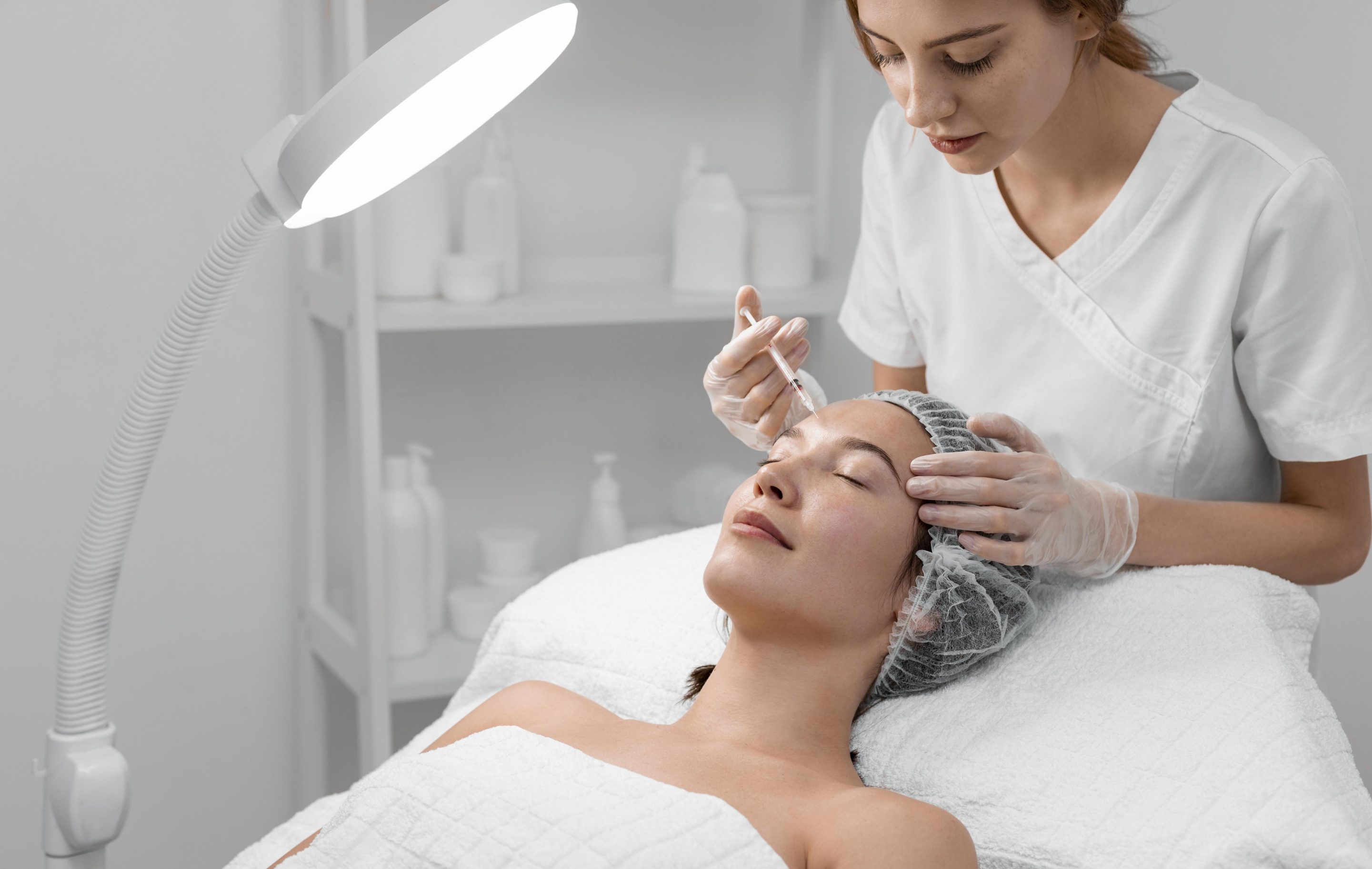 Wouldn't it be great to have luscious locks that turn heads everywhere you go? 
Whether you struggle with bald patches, thinning hair, or simply want to boost your hair, mesotherapy treatment in delhi can help. A powerful blend of vitamins, minerals, and other nourishing ingredients penetrates deep into your hair follicles to stimulate growth, repair damage, improve circulation, and promote healthy hair growth. 
Mesotherapy treatment is an extensive procedure requiring rounds of sessions to see the effectiveness of  hair loss. Are you interested in discovering more about the unique process that promises to treat hair loss? In this article, we'll explain how mesotherapy makes you free from your hair woes. 
Mesotherapy involves different cocktails of injections having a combination of multiple nutrients (vitamins & minerals) applied into the mesoderm, -a layer of tissue beneath the epidermis, linking the skin tissues with the fat layer. It helps stimulate inactive bulbs, improve blood flow, increase volume in the basal area, eliminate dandruff, and provide nourishment that formulates hair follicles. 
The procedure might sound a little scary, but there's no need to carry the fear! There are injections involved, along with mild pain and discomfort that persist for a short duration. The procedure is reviewed and found to be safe and effective for treating hair loss in both men and women. 
Benefits of Mesotherapy for Hair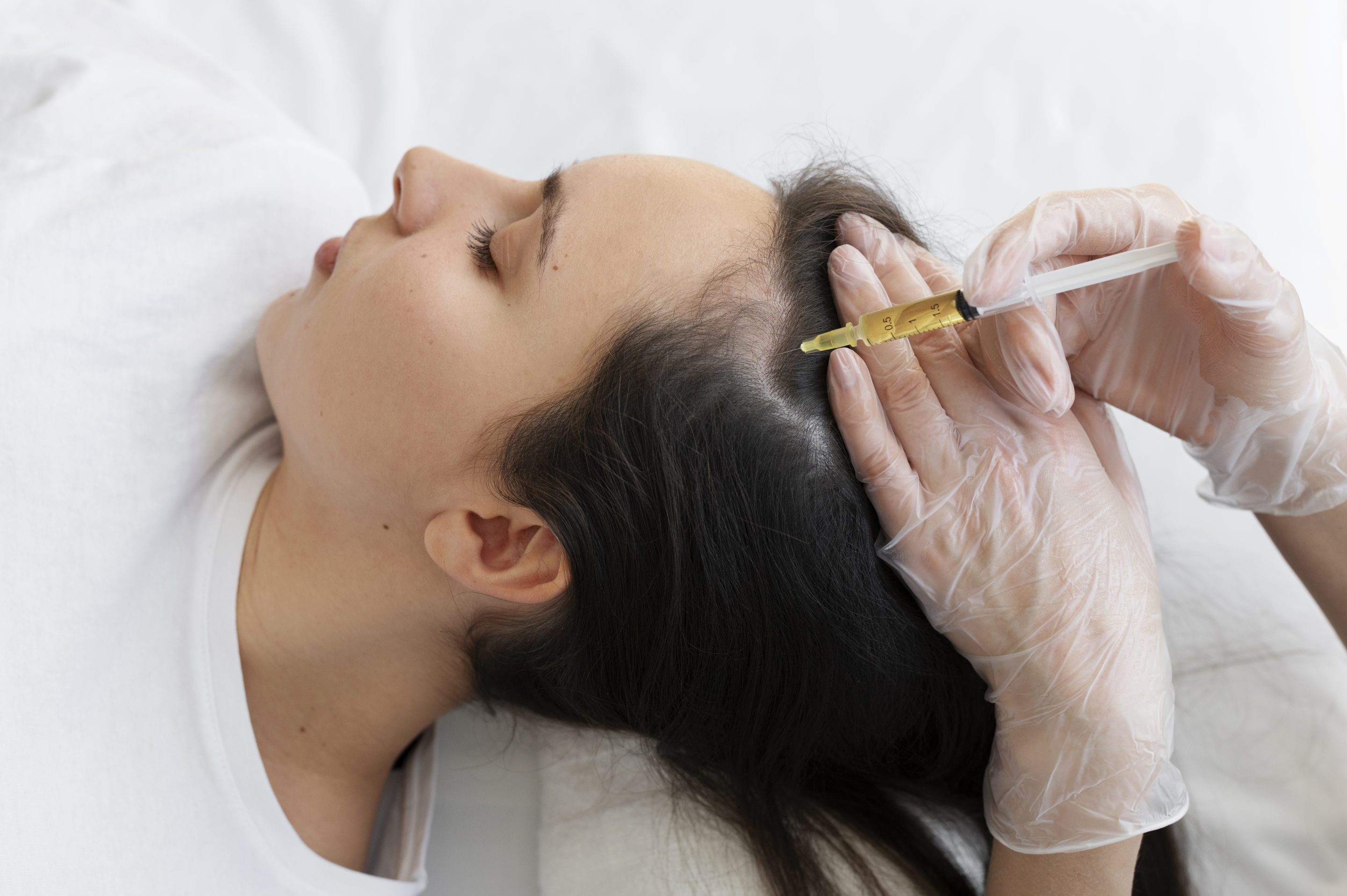 Individuals experiencing early-stage  hair loss (mild to moderate androgenetic alopecia), telogen effluvium, or low thickness or density can get the most out of the treatment. Here are some benefits:
Enhances Scalp Health

Reduces Dandruff

Eliminate Scalp Inflammation 

Neutralizes Excess DHT (dihydrotestosterone)

Fast Recovery & Effectiveness
Don't wash hair with shampoos for 3 to 4 days post injections. 

Avoid direct sunlight exposure for 2 to 3 days. 

Avoid sauna, swimming, cycling, or any exertion after the procedure. 

Don't massage the area until the scalp heals completely. 

Alcohol consumption and smoking should be restrained for we
Mesotherapy vs. PRP (Platelet-Rich-Plasma)
Mesotherapy 
A non-surgical process where a formula enriched with vitamins, hormones, and other nutrients- is injected into a scalp. It stimulates the mesoderm layer and promotes hair growth.

Mesotherapy is a safe, simple, and painless method. It takes around 30 minutes for each session.

It does not require preparation time or anesthesia. The injection is directly applied to the scalp.

Mesotherapy is comparatively affordable. 
PRP (Platelet-Rich-Plasma)
The patient's blood sample is collected and then processed in PRP to induce hair growth. Later, the plasma-rich blood is again injected into the scalp through micro-needling.

It's a little painful procedure, taking around 60 minutes in one session.

It requires local anesthesia to reduce the pain caused by micro-needling.

PRP is expensive but gives effective and long-lasting results. 
The best results of mesotherapy are obtained once you continue to take therapy once a week for at least four months. Usually, eight sessions are conducted for mesotherapy, and noticeable changes are primarily visible after the 5th session.
Why Choose Us?
Why choose chandra clinic for Mesotherapy ?
Although it may seem intimidating, it's not that scary since Mesotherapy is non-invasive and safe. Dr. Urvashi Chandra, one of the best hair transplant surgeons in Delhi, is highly skilled in performing surgical and non-surgical methods to the  hair treatments that offer desired results. 
The goal of improving the quality of hair health while getting rid of excessive hair fall can be achieved with mesotherapy.
FAQs – Frequently Asked Questions
WHAT ARE THE INGREDIENTS IN THE INJECTIONS?
It consists of various vitamins, minerals, medications, and amino acids. The ingredients vary depending on the needs of the patient and the level of safety when issues such as drug interactions and allergies exist.
HOW MANY SESSIONS ARE REQUIRED BEFORE THE RESULTS ARE VISIBLE?
Depending on the size of the balding area and desired results, it might require as few as 4 and as many as 8 treatment sessions or more.
WHAT ARE THE SIDE EFFECTS AND RISKS?
The side effects of mesotherapy are highly minimal and usually are limited to minor bruising.