Dimple Creation Surgery in Delhi
If you want to know a woman's age, look at her hands.
One astonishing fact is only 20% of people have naturally occurring dimples! Those adorable holes have always been a fascinating feature for many people. Many find these little indentations on the cheeks charming and even believe they bring good fortune. Interestingly, dimples are either a result of a defect in the Zygomaticus major muscle or an inherited genetic trait. 
Whatever the reason, a lot of people want to have cute dimples and may consider getting dimple creation surgery for it. At Chandra Clinic in Delhi, we offer a safe and quick recovery procedure for creating cute dimples that enhance your aesthetic appearance.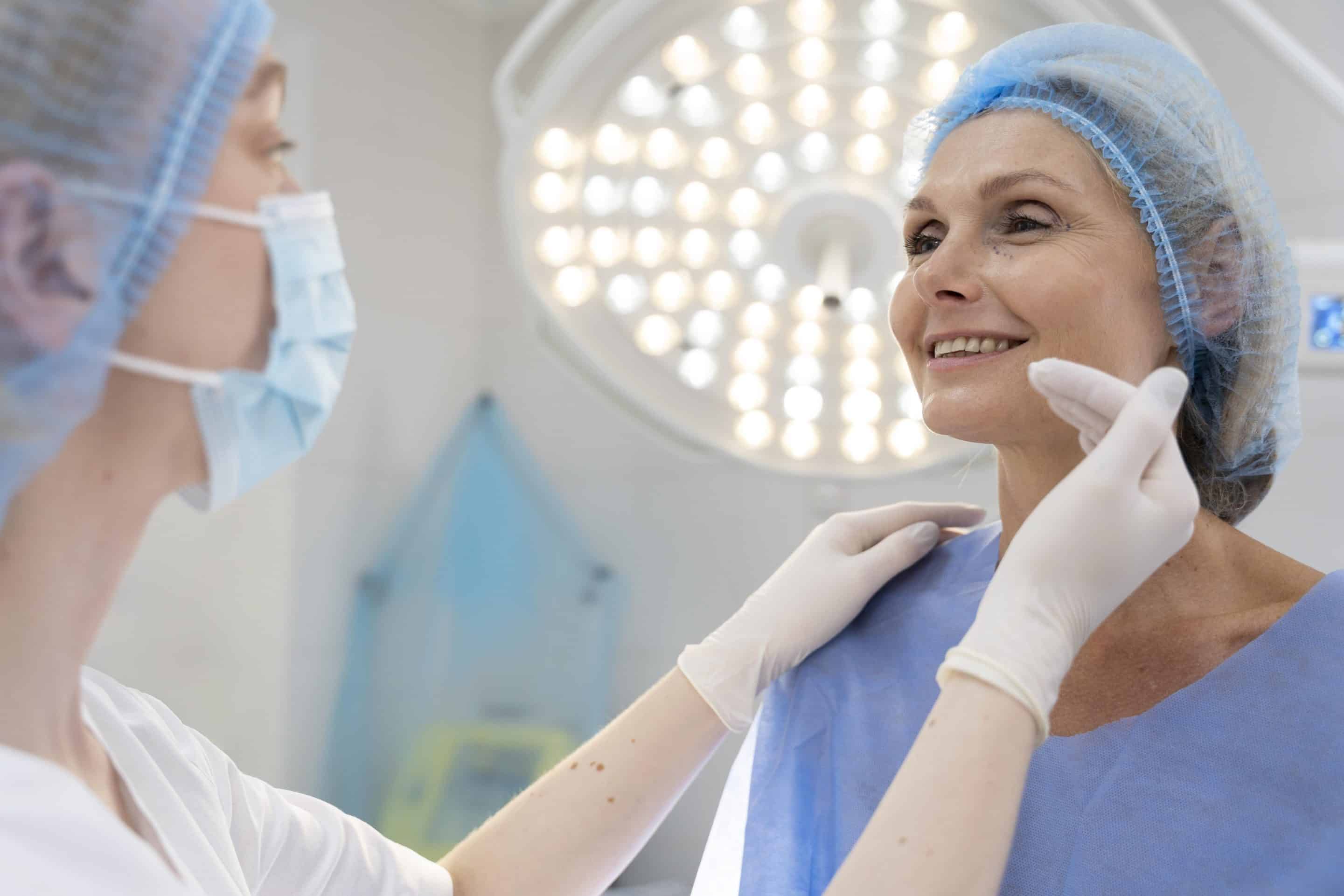 Often, the patient requests the creation of dimples if they are not naturally present. Additionally, if a patient has a dimple on only one side, resulting in an uneven appearance, they may opt to have a dimple created on the opposite side to achieve symmetry.
Dimple Creation Surgery is an easy cosmetic procedure that can make a smile worth a million dollars. There is no cause behind the surgery than an individual's interest. It's a safe and successful medical procedure yet reversible as well.
Benefits of Dimple Creation
Less recovery time.

Gives natural-looking dimples.

More attractive look.

No to minimal complications.

Quick and painless procedure. 

Potentially reversible procedure. 
Note: Dimple creation surgery lets you get dimples on both sides of your face. 
Our dermatologist will perform a skin analysis at the first consultation to determine the target area. Once done, we will schedule an appointment for the Dimple creation surgery in Delhi.
Local anesthesia will be injected into the cheek to numb the incision site for a comfortable experience. 
Our surgeon will create a slight depression in the cheek muscle by removing a tiny piece of tissue from the mouth. 
An absorbable suture will be used to secure the cheek skin and then sutured into the deeper soft tissues of the cheek.
The outer area of the cheek will remain unaffected and will not cause any external scars.  As a result of this Dimple Creation surgery, the patient will have permanent, natural-looking dimples.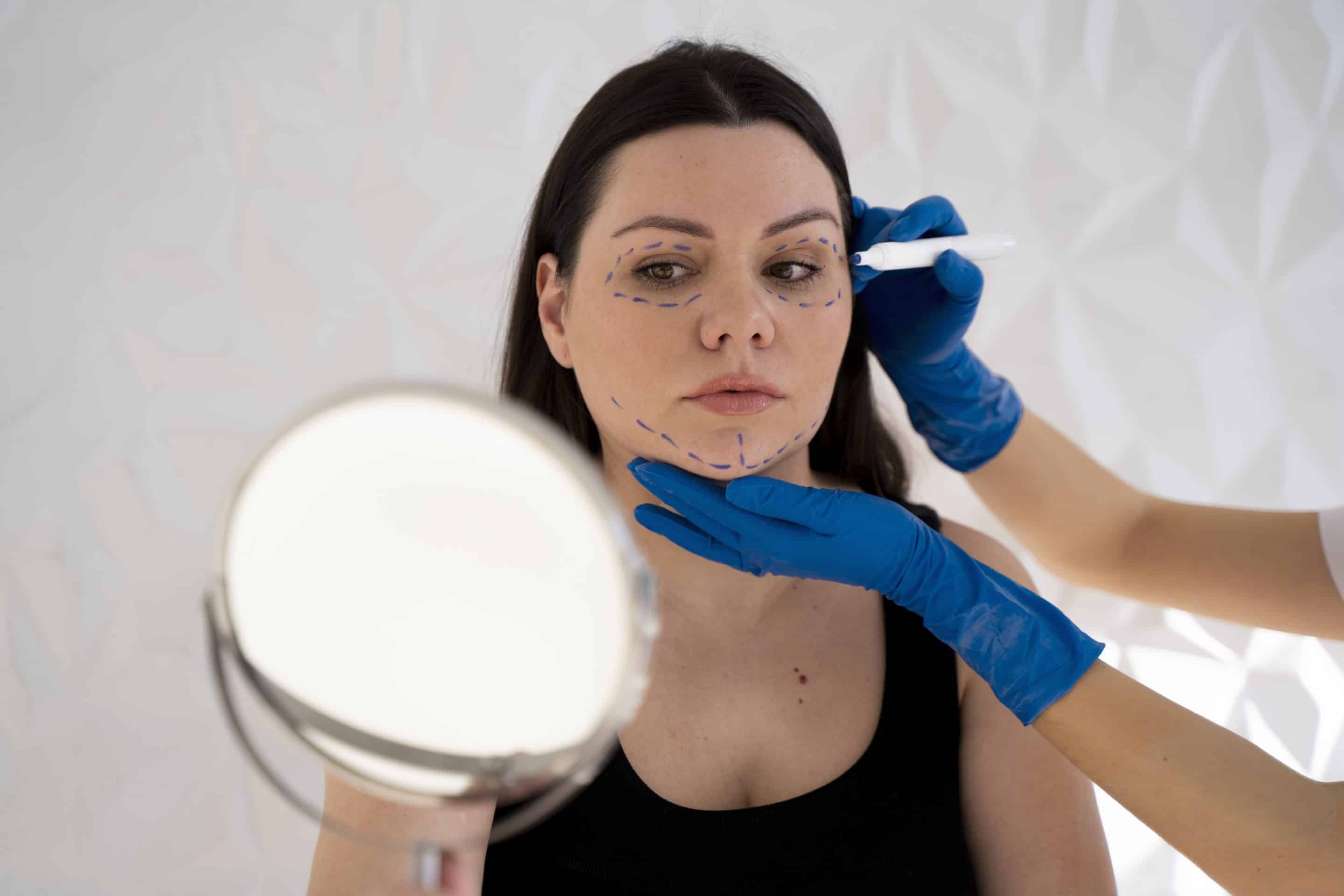 It's always great to stick to a regular routine, but it's important to take a few extra precautions to stay safe. Here are some things to keep in mind:
Avoid strenuous exercises for at least two weeks. 

Avoid chewing hard food items.

Avoid blowing out the nose.

Opening your mouth wide open/ laughing loudly/ yawning should be restricted.

Be too careful about smiling and extreme facial expressions.

Use a soft bristle toothbrush.
Post-Treatment Guidelines
The recovery is seamless and simple after dimple creation. 
You can leave the clinic immediately after the Dimple Creation surgery.

Cold packs help reduce post-op swelling.

After 2-3 days, you can return to work and do routine activities. 

Take the antibiotics prescribed to you.

Use antiseptic mouthwash and practice good hygien.
Why Choose Us?
Why choose chandra clinic for hand rejuvenation?
At Chandra Clinic, we have a dedicated team of cosmetic surgeons to provide top-quality cosmetic surgeries that prioritize patient safety. Our ultimate goal is to deliver the best possible outcomes while ensuring the safety of our patients.
FAQs – Frequently Asked Questions
What Dimple Creation can do?
Ans. Surgery to create dimples can enhance facial symmetry by adding dimples to both sides or even removing existing ones. It gives you complete control over the placement and depth of new dimples. 
Can I choose where I want a dimple?
Ans. You should avoid making dramatic facial expressions for a smooth healing process. Be vigilant about not yawning or opening your mouth wide open. Also, avoid chewing hard food items.
What not to do after Dimple Creation?
Ans. You should avoid making dramatic facial expressions for a smooth healing process. Be vigilant about not yawning or opening your mouth wide open. Also, avoid chewing hard food items.
Is Dimple Creation permanent?
 Once you've gotten a dimple creation surgery, the results are permanent. The cosmetic procedure is relatively quick, painless, and less expensive than other plastic surgery treatments.