Skin Biopsy Treatment in Delhi
Do you have the habit of magnifying every skin scar?
Not every scar is scary! Skin changes can involve hyperpigmentation, dryness or rashes, skin darkening, mole changes and so much more. There are several reasons why someone might develop a skin rash, including allergies and chronic health conditions. But how can you tell if it's serious or not? 
We at Chandra Clinic, are aware of your inhibitions and offer a comprehensive skin biopsy treatment under the supervision of our expert dermatologists, Dr. Kapil Chandra and Dr. Urvashi Chandra.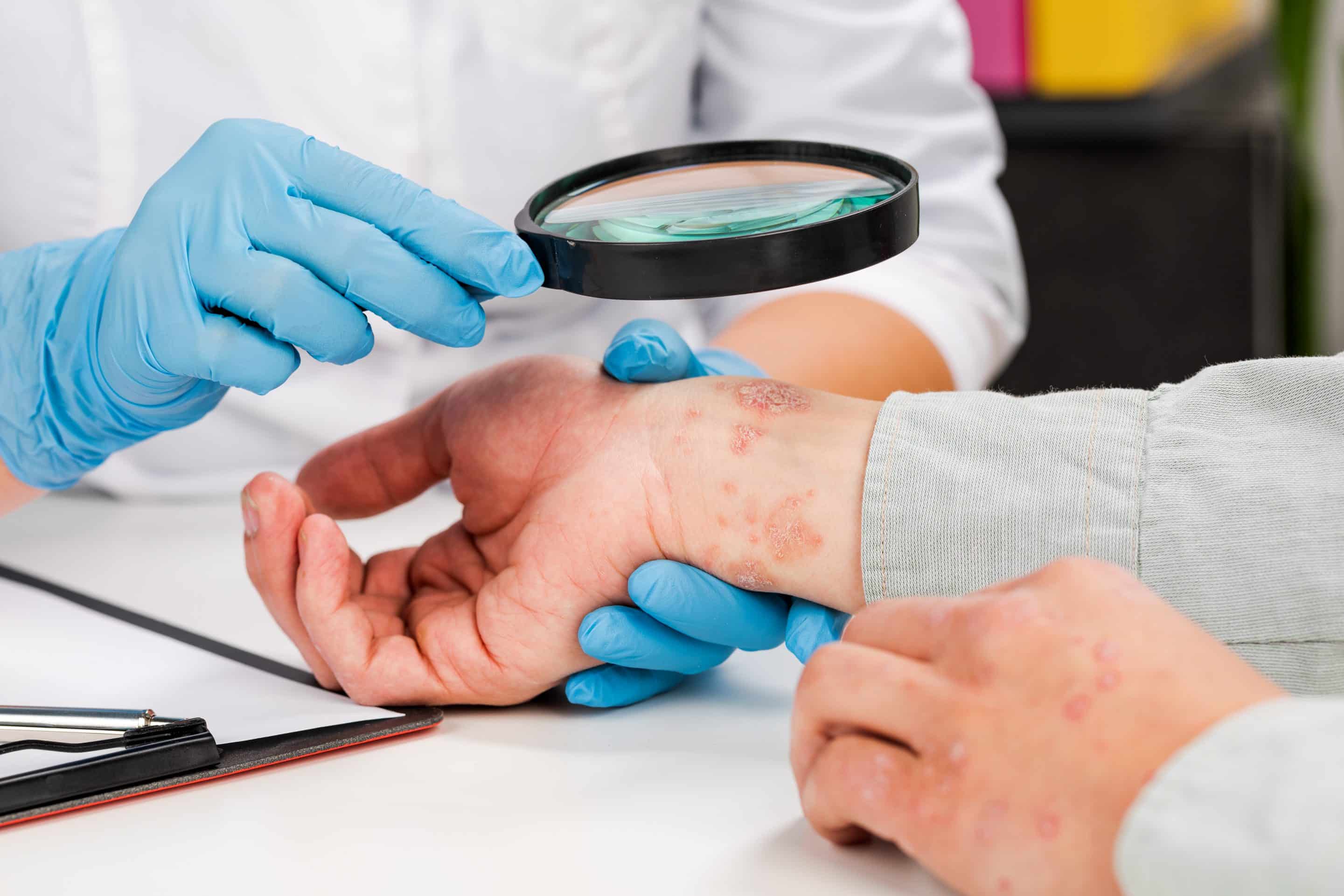 An evaluation of different skin problems and medical conditions of a person is possible through a skin biopsy, a diagnostic procedure that involves taking a small tissue sample from the skin and examining it carefully under a microscope. 
A dermatologist/ oncologist advises a skin biopsy to check for certain skin diseases or if there is a risk of cancer development. 
When to go for a Skin Biopsy?
Physical examinations can reveal several skin conditions that can look similar, making accurate diagnosis challenging. However, a skin biopsy is performed to rule out different conditions by removing skin lesions. It can diagnose several problems including:
Actinic keratosis

Blisters

Bacterial or fungal skin infections

Dermatitis

Inflammatory skin diseases.

Skin tags

Warts

Suspicious moles/ growths

Melanoma, squamous cell carcinoma, and basal cell carcinoma.

Persistent skin rashes.

Keloids

Open sores

Rough or scaly skin

Any abnormal change in the color of the skin.
How to Prepare for a Skin Biopsy?
Our expert will give you certain instructions including guidelines, medications, supplements, and diet, and counsel you about do's and don'ts. Make sure you do not apply deodorants, talcum powder, or lotions before the procedure.
Skin Biopsy can be done in three different ways:
Shave biopsy

– We use a razor-like tool to remove a small portion of the epidermis (outer layer of the skin) or some part of the dermis.

Punch biopsy

– A circular-shaped tool is used for removing tissues from deeper skin layers i.e. epidermis, dermis, and superficial fat layers.

Excisional biopsy

– A scalpel (a small knife) is used to remove the affected skin or lump along with a small portion of the surrounding normal tissue through or to the fatty skin layer. 
Note: Our expert advises the right skin biopsy that depends upon the size and the location of the skin lesion.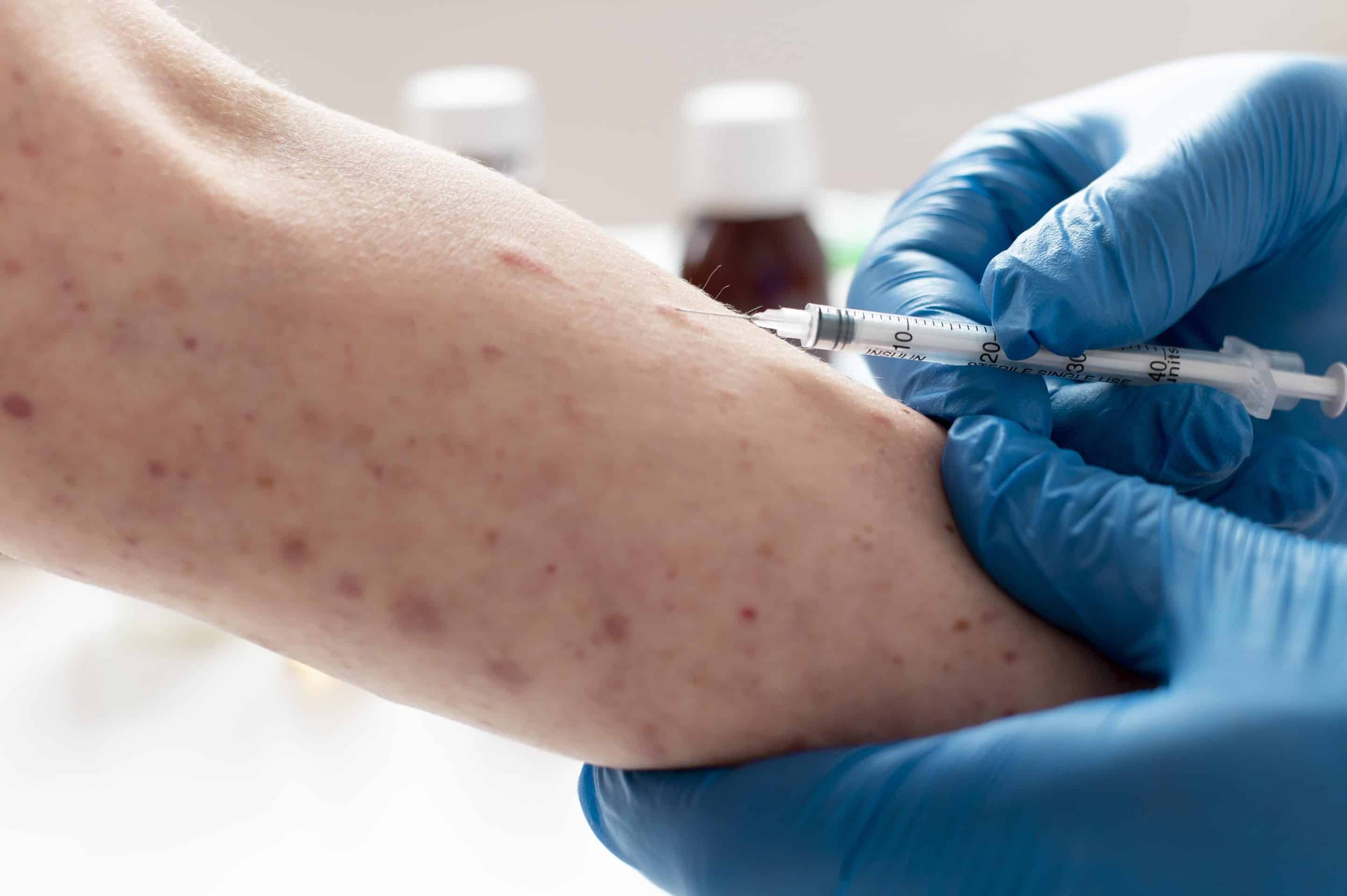 It's a safe procedure but biopsy may carry a few complications including slight pain or burning sensation due to local anesthesia. After the procedure, some people may experience bruising, swelling, bleeding, redness, keloids, scarring, or allergic reaction to the site. In such cases, take immediate medical attention.
Why Choose Us?
Why choose chandra clinic for skin biopsy ?
A written detailed report, advanced microscopic findings, interpretation of the diagnosis, and a personal counseling session from our dermatologists, Dr. Urvashi Chandra and Dr. Kapil Chandra. It may take 5 to 7 days to prepare and deliver the reports.
FAQs – Frequently Asked Questions
How much skin is needed for a biopsy?
Ans. A small piece of skin is taken from the abnormal lesion from the blade. In case, a large skin sample is taken an individual may need one or two stitches to close the wound.
What should you avoid after a skin biopsy?
Ans. Mostly, wounds from a skin biopsy heal in a week. Meanwhile, avoid swimming, and hot tubs. Try to keep your site area dry and clean to prevent infection.
How to heal from a skin biopsy?
Ans. You will be prescribed ointment and medications to keep the biopsy site moist and clean. Please follow the instructions given by the dermatologist that help in minimizing scarring.
How much rest is required before a skin biopsy?
Ans. It will be good if you follow a proper sleep schedule and have a good rest before and after the procedure. Avoid vigorous exercise and lifting heavy objects before and after a skin biopsy for healthy recovery.
What is the cost of a skin biopsy in Delhi?
Ans. The cost of a skin biopsy will vary depending on several factors like what kind of procedure is involved, the size and area of the skin lesion, the person's age, the dermatologist fee, and many others. Please consult our dermatologist or call (+91