Skin Tightening Treatment in Delhi
 Are you annoyed with your saggy and loose skin?
Laser Skin tightening treatment in Delhi  is the ultimate choice for individuals to tighten and firm their skin. This procedure has become popular among individuals seeking to improve their skin's appearance. The treatment is effective, economical, and versatile, as it can be performed on any body part due to laser technology.
Why not give it a try and experience the benefits for yourself?
What is Skin Tightening Treatment?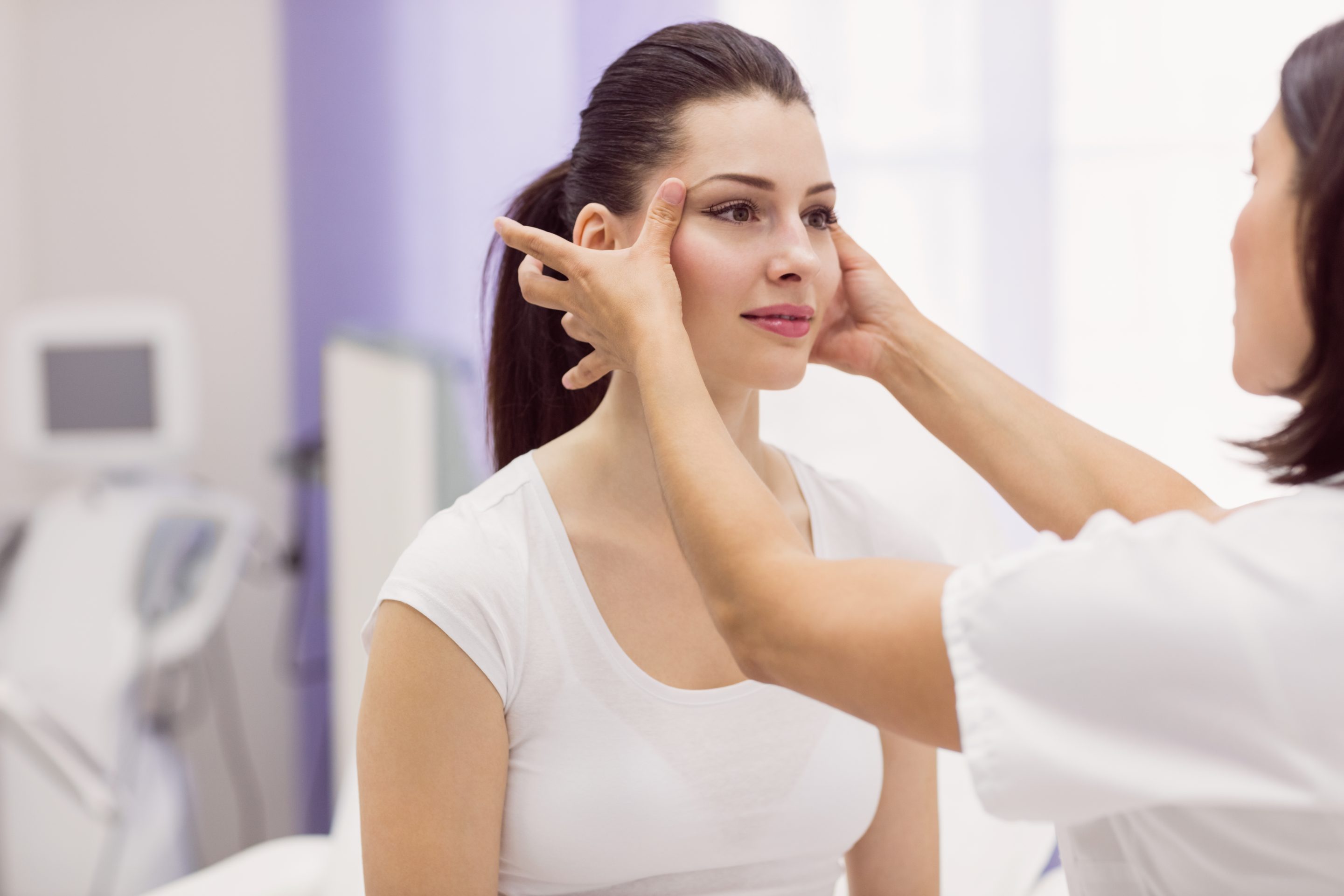 Skin Tightening is a personalized facial skin renewal treatment that helps tighten loose skin using laser light. The treatment is a non-invasive and non-surgical process. One of the advantages of laser skin tightening treatment is that it helps improve the overall health and appearance of the skin.
Targeted areas-
Skin tightening treatment can be done in the face, neck, hips, waist, arms, back, and thighs.
How to Prepare for the Skin Tightening Treatment?
Before your skin tightening treatment, you must follow these precautions-
Protect your skin from tanning.

Do not use any lotion or perfume on the day of your treatment.

Shave the area to be treated.
Note: Following the pre and post-treatment guidelines is very important for effective and everlasting results.
Our specialist at Chandra Clinic begins the treatment with a detailed consultation followed by the following steps-
The procedure will start with cleaning and prepping your skin for the treatment.

A numbing cream will be applied to the required area.

Your eyes will be covered with protective eyeglasses.

Laser light will be beamed on the desired area to reduce sagging and loose skin.

You do not require downtime and can return to your day-to-day activities after the treatment.
Laser is one of the best methods for skin tightening because of many benefits, such as-
Helps in improving skin health.

It is a painless procedure.

No downtime is required.

You can see the difference soon after the treatment.

Non-surgical and non-invasive.

The treatment works deep beneath the skin.
 Ultimate benefit: Lasts longer!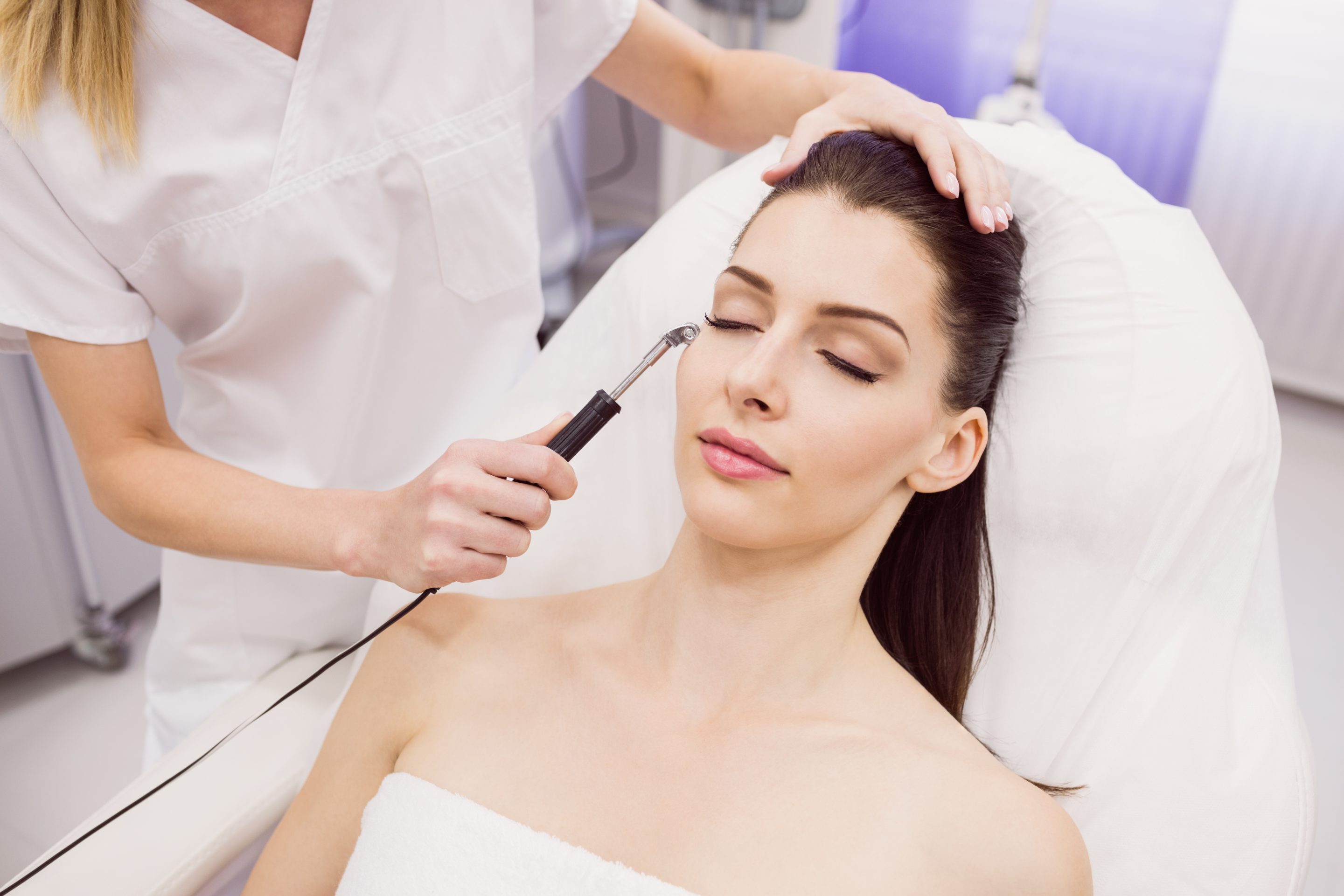 You may feel mild redness and swelling over the treated area, which is normal and will resolve in a few hours or daily. For long-lasting and smooth results, here are some tips to be followed-
Apply the right amount of sunscreen before stepping outside.

Gently clean the treated area twice daily.

If you have undergone face pigmentation treatment, keep your head up.

Do not apply any makeup without consultation.

Skip using harsh skin care products.
Pro Tip: Keep your treated area moisturized.
Side effects of the treatment
There are some side effects involved in this treatment, including-
Change of skin color.

Tingling sensation.

Swelling and redness.

It can lead to scarring.
Why Choose Us?
Our head dermatologist Dr. Kapil Chandra offers a variety of laser and skin treatments at Chandra Clinic in Delhi. Laser skin tightening treatment at our clinic is highly effective and safe for treating sagging and loose skin. Top specialists perform this treatment in a safe and hygienic environment. Further, we only use FDA-approved treatments at our clinic.
FAQs – Frequently Asked Questions
Does this treatment require a hospital stay?
Laser skin tightening is a non-invasive procedure; you can leave the hospital immediately after treatment.
Is this treatment painful?
No, laser skin tightening treatment is not painful. However, it can cause some burning sensation after the treatment, which will fade away.
Is Skin tightening treatment safe?
Skin tightening treatment is a safe and secure procedure. Our experts at Chandra Clinic perform all treatments with close attention and care.
Is there any downtime in this laser treatment?
There is no downtime involved in the skin tightening laser treatment. You can feel some swelling and redness in the treated area, which is completely normal.
How many sessions are required for this treatment?
The number of sessions of any treatment depends on the damage and area of the skin to be treated. Our specialists will tailor a treatment plan according to your expectations and goals.