Bio-IPT Hair Transplant in Delhi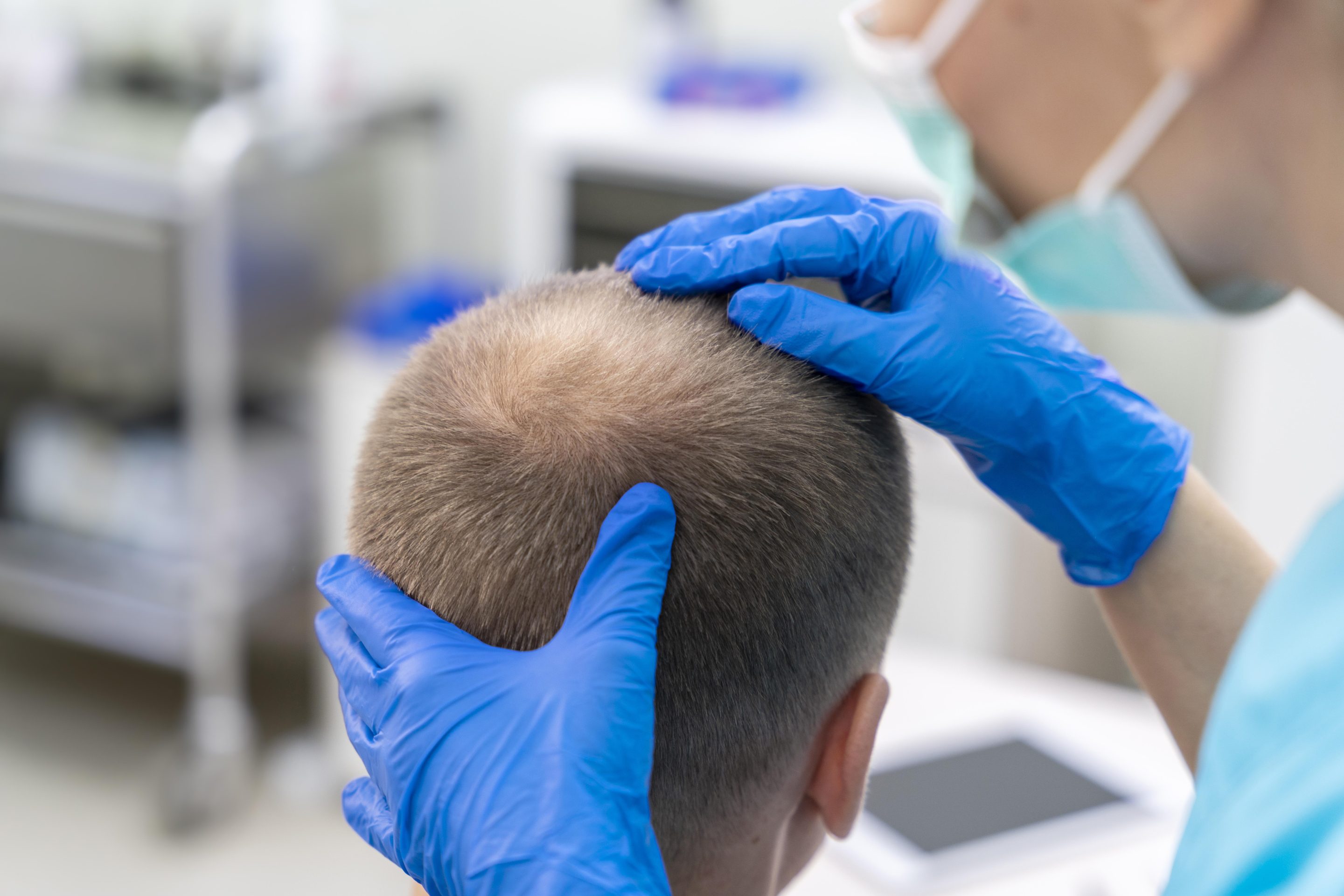 Are you sick of seeing your bald head in front of the mirror? 
And you must be looking for a permanent and natural-looking solution. Isn't it? If yes, we have the perfect hair restoration technique for you, i.e., Bio-IPT Hair Transplant. At Chandra Clinic, we offer the advanced hair transplant in Delhi technique, which has proven to be the best hair loss treatment for our patients.
What is Bio-IPT Technique?
Bio-IPT is the latest technique of hair transplant in India. This method is ideal because it holds many benefits and fulfills your purpose of hair transplant. In this procedure, we use a manual ultra-fine sharp cole punch for extraction and a unique IMPLANTER PEN for implantation to achieve the target of hair restoration. Further, the Bio-IPT technique has no restrictions, and both men and women can opt for healthy and natural-looking hair transplants.
Who is suitable for Bio-IPT Technique?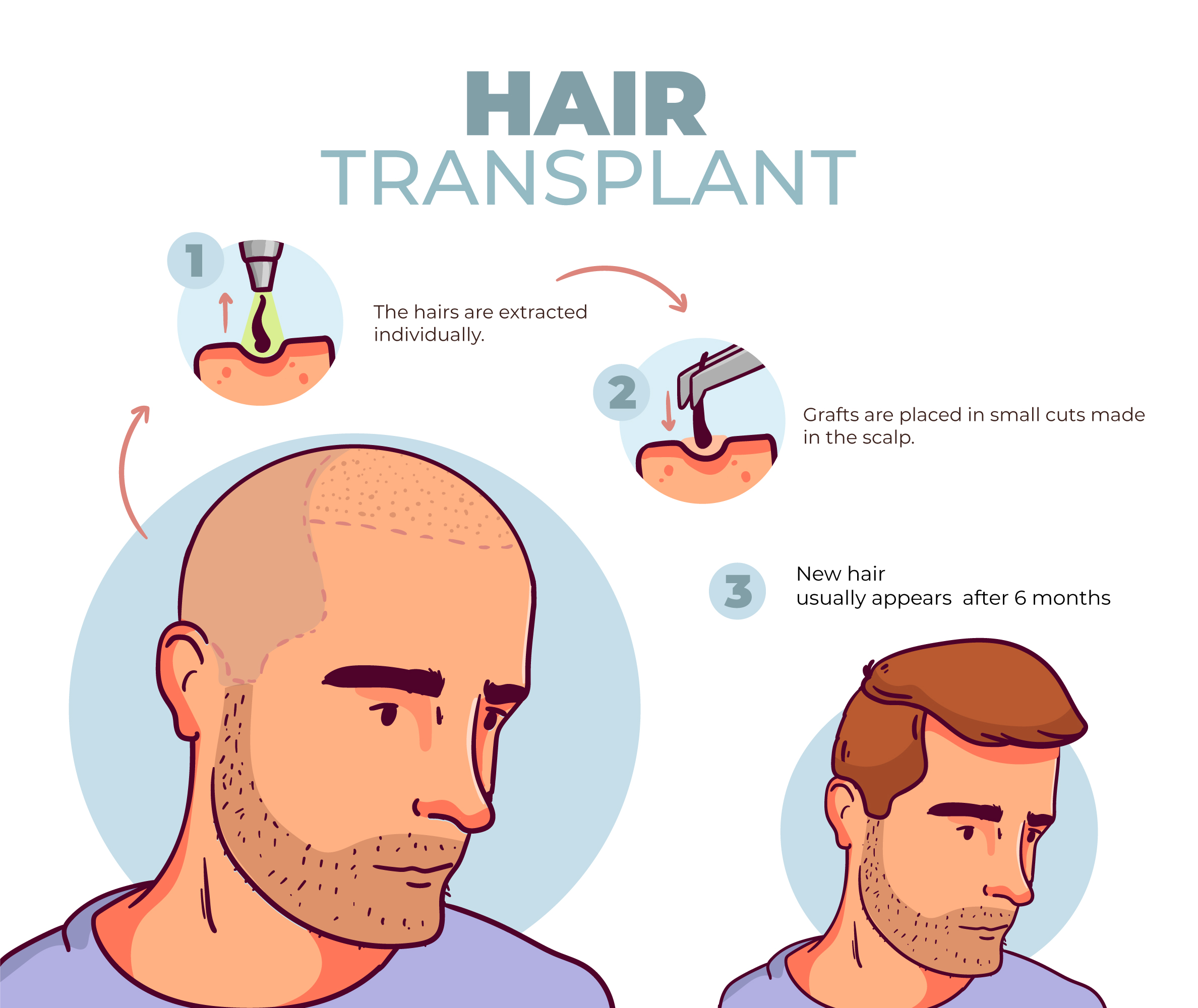 You will be considered a suitable person if you have healthy hair growth at the back of your scalp.
The ideal candidates for Bio-IPT  are –
Individuals lost their hair from a burn or injury.

Men with male-pattern baldness.

Women with female-pattern baldness.

People who have enough hair on the donor side.
Discuss all your expectations with the doctor before undergoing  Hair Transplant surgery.
What makes Bio-IPT so effective?
Individuals experiencing early-stage hair loss (mild to moderate androgenetic alopecia), telogen effluvium, or low thickness or density can get the most out of the Hair treatment. Here are some benefits:
Enhances Scalp Health

Reduces Dandruff

Eliminate Scalp Inflammation 

Neutralizes Excess DHT (dihydrotestosterone)

Fast Recovery & Effectiveness

Natural-looking outcome

Minimal to No graft damage

Hair implantation in the correct angle and direction

Minimal scarring

Use of ultra-fine punch

Real-time implantation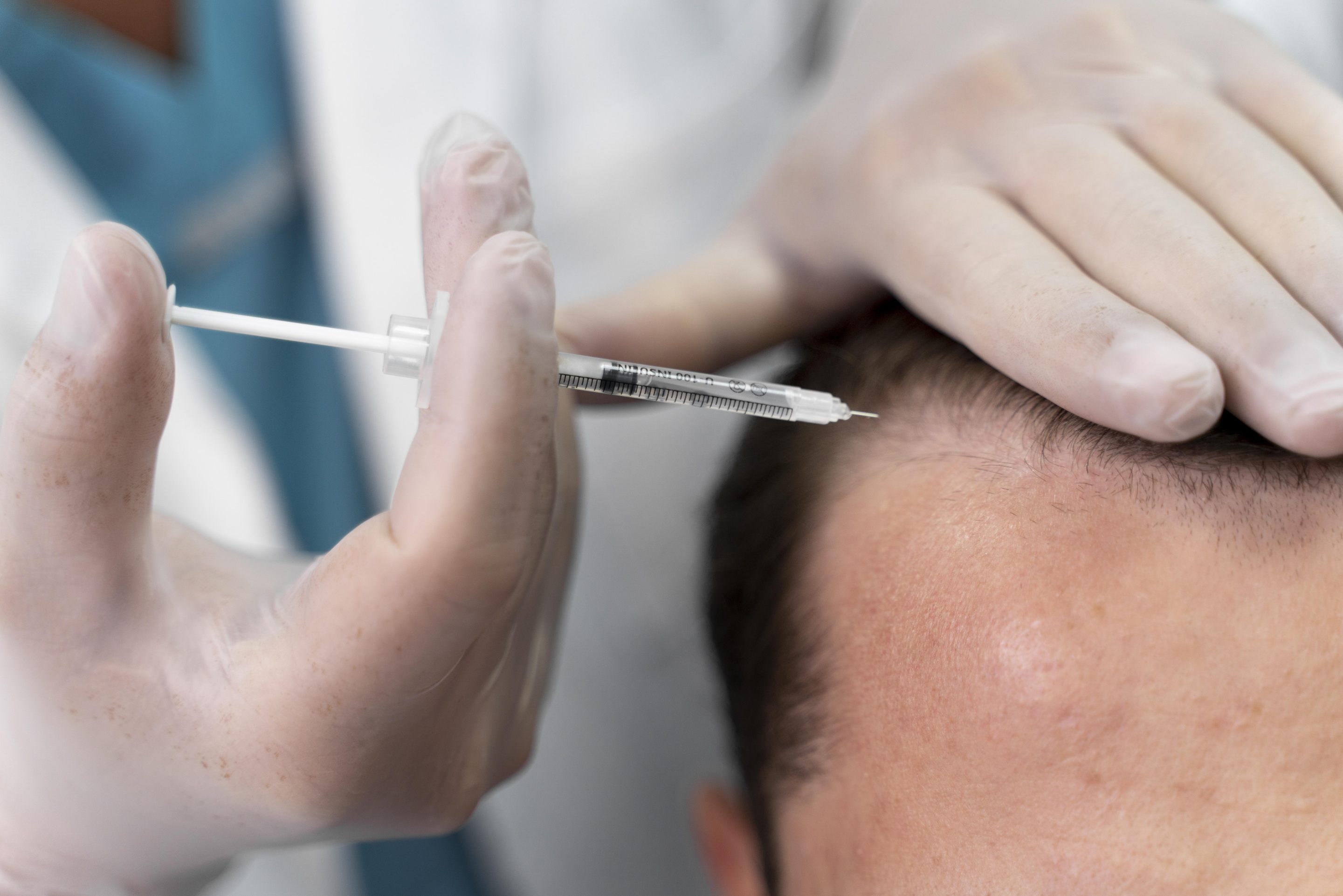 If you are undergoing the Hair transplant Technique, then consider these preparation tips-
Cover your scalp with an umbrella or a cap for sun protection.

Refrain from smoking and alcohol before two to three weeks of the procedure.

Do not take any medications without discussing them with the doctor.
How is extraction done in Bio-IPT?
Extraction is when grafts (a bunch of healthy hair follicles) are removed from the donor area. In the old-fashioned FUT  or FUE Hair transplant technique , grafts were extracted using the strip method and were cut into the grafts. At Chandra Clinic, we use manual ultrafine cole punch imported directly from the USA. These are ultrafine and sharp punches, leading to no scarring and pain in the donor area. 
How is implantation different in Bio-IPT Technique?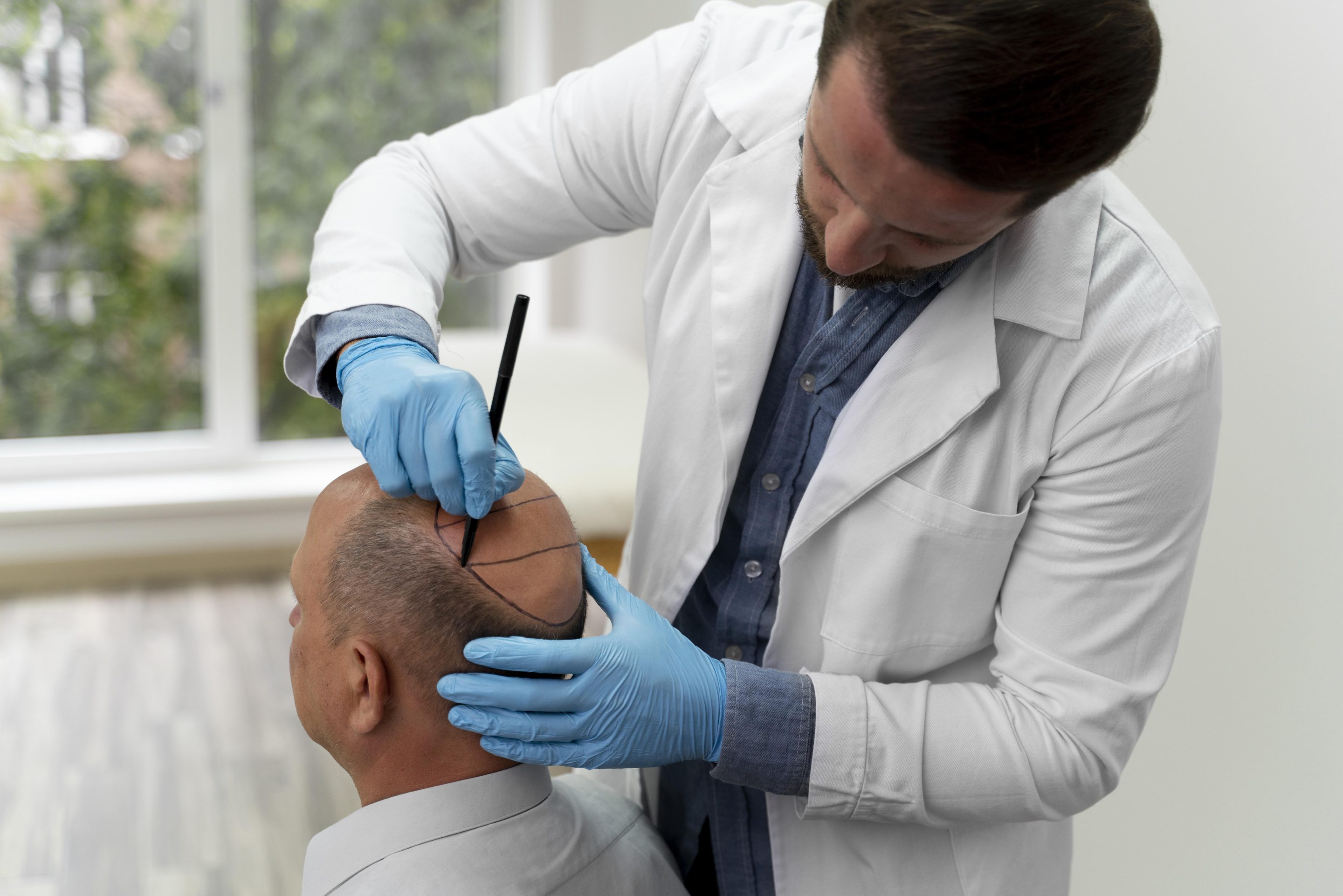 Implantation is when extracted grafts are put back into the bald area of the scalp. In the FUT  hair transplant technique, reception holes were made beforehand, and grafts were implanted with the help of forceps. Unlike that, in  IPT Technique, we use the latest implanter pens where there is no need for incision of holes. Moreover, in this technique, there is zero graft damage.
After successfully completing the hair transplant, you must follow specific instructions and tips to get effective results.
Do not smoke and exercise, as these activities weaken and exhaust your body.

Avoid shampooing your hair for at least 72 hours.

Try using two to three medical or soft pillows to prevent your head from swelling.

Follow all the instructions and medications as prescribed by the doctor.

Abstain from combing or styling the treated area.
Pro Tip: Have healthy meals and avoid junk or deep-fried food for the good outcomes.
The recovery stage is crucial and helps you achieve the desired results. Knowing what you should do and avoid after a hair transplant is essential.
Do's
Listen to your doctor's instructions.
Our hair transplant surgeon will guide you with some instructions and prescribe specific shampoos and conditioners. Follow it religiously to get the great results.  
You should avoid activities that require bending because this action will rush the blood in your head, which may cause bleeding.
Avoid excessive sweating.
Refrain from performing different activities that cause excessive sweating, which can cause infection in your treated area.
Don'ts
Return to daily routine too soon.
Give yourself ample time to rest before returning to your daily routine. At the time of the work, do things slowly and steadily.
Expose your head to direct sunlight.
Avoid direct sunlight on your scalp, which can damage the treated area and slow recovery of hair.
Smoking immediately after the treatment. 
Smoking will slow the blood flow to your scalp, making healing more crucial. Take the gap of 30 days at least after the completion of the procedure. 
Why Choose Us?
Why choose chandra clinic for Bio-IPT hair transplant in Delhi?
At Chandra Clinic, we offer the best and most successful Bio-IPT transplant in Delhi. Bio-IPT is the latest technique in which we use an IMPLANTER PEN. Our top hair transplant surgeon in Delhi, Dr. Urvashi Chandra, is an expert and performs the hair transplant surgery herself. She ensures that the patients have the finest and natural looking hair transplant.  
FAQs – Frequently Asked Questions
ARE THERE ANY COMPLICATIONS AFTER THE PROCEDURE?
BIO IPT is a safe procedure with no major complications. We at Chandra Clinic perform the procedure with utmost care and attention. If you have any specific query or concern, you can discuss it with the doctor.
ARE THE RESULTS PERMANENT?
The results after the BIO IPT are entirely permanent. Our hair transplant surgeon will suggest the best medications and diet for good hair growth and permanency.
AFTER HOW MANY DAYS CAN I LEAD A NORMAL LIFE?
Proper rest is needed after Transplant surgery. Give at least 5-10 days for healing and recovery before resuming a normal life.