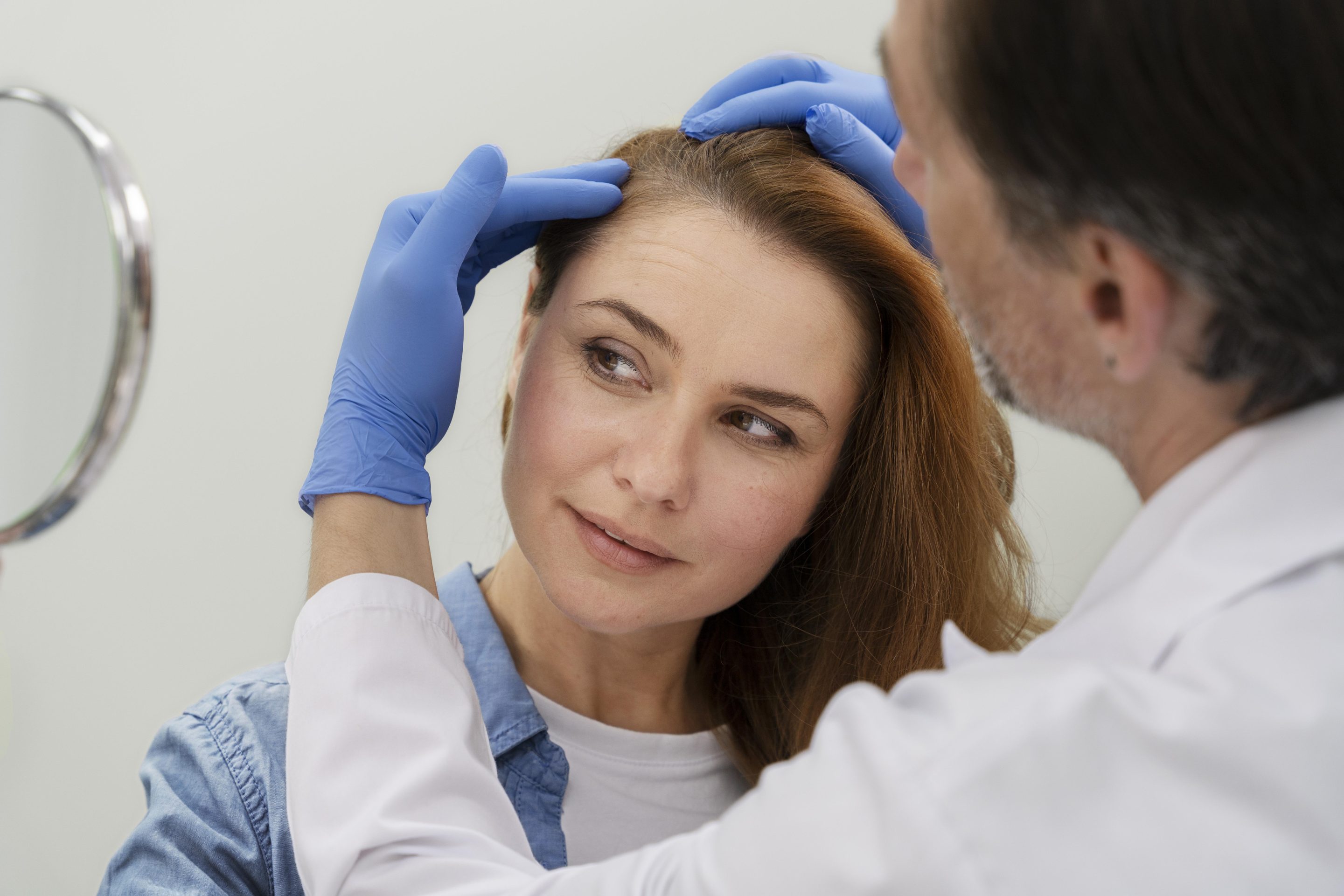 Hair loss is an unnerving experience. In this generation, countless products and treatments promise to help, but it can be challenging to know which ones actually work. Not everything works, even! Falling prey to hair tonics, creams, or hair growth products simply take a toll on your wallet and time. 
Our hair transplant surgeon, Dr. Urvashi Chandra, discussed the most effective non-surgical treatments. Read on to discover the secret of unlocking healthy hair with these medicinal treatments.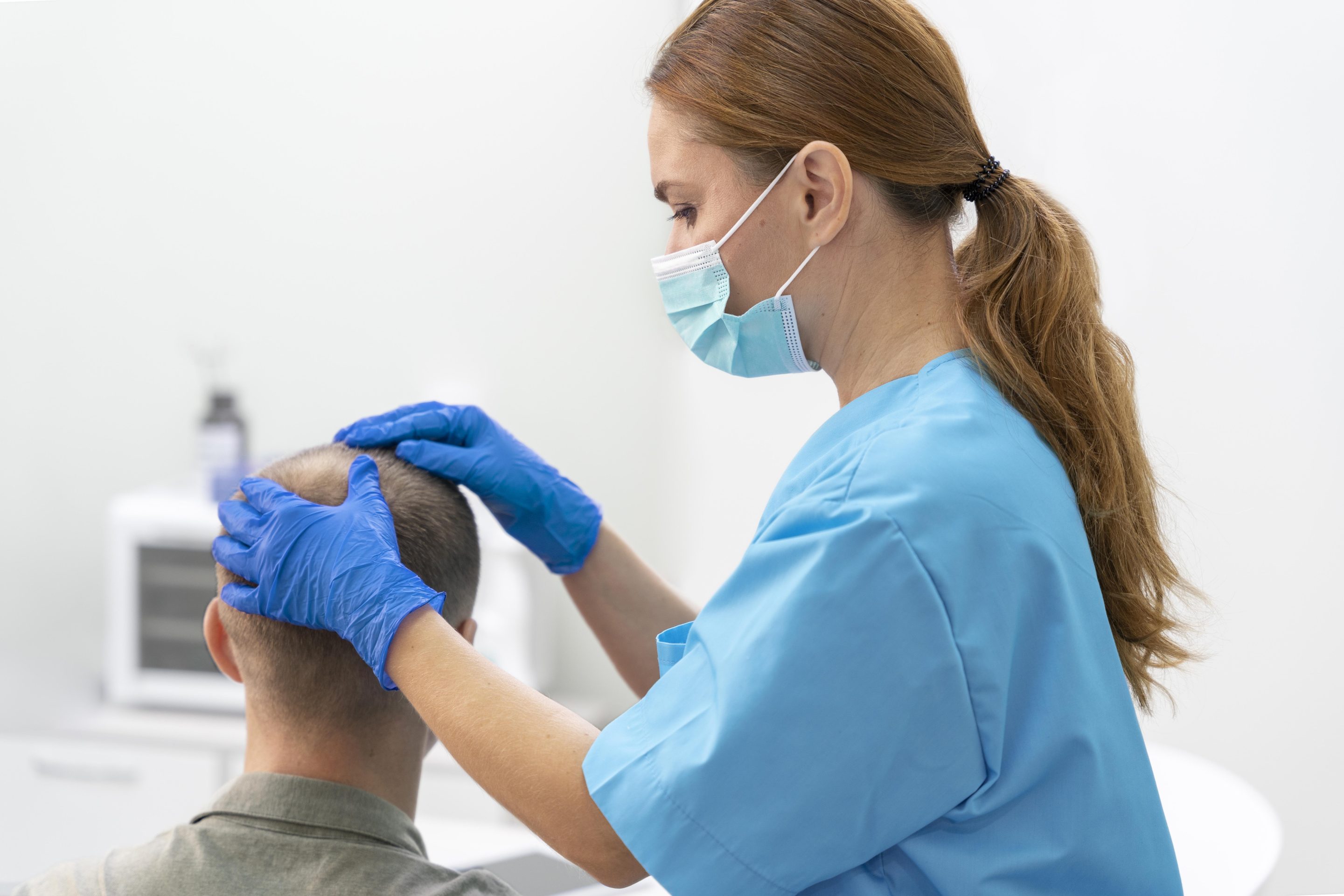 Minoxidil is an FDA-approved over-the-counter medication for hair loss, especially male pattern baldness. 
Usage: Minoxidil is topically administered and can be used to treat male and female pattern baldness. It comes in liquid, foam, and shampoo forms with two available concentrations 2% and 5%. Only 2% is FDA-approved for treating female pattern hair loss, while a 5% concentration can be prescribed for treating male pattern hair loss. 
It should be applied on a dry scalp, followed by a scalp massage. Keep it for at least an hour before shampooing or washing your hair for optimal solution absorption into the scalp. 
Side effects: Possible side effects include scalp irritation, dryness, or redness. In rare cases, unwanted hair growth on the adjacent skin of the face and hands are seen. 
Once stopped, the effect of minoxidil will not sustain and hair loss can resurface. The medicinal treatment in the form of minoxidil should be followed for at least a year and can be maintained by taking weekly applications for positive results.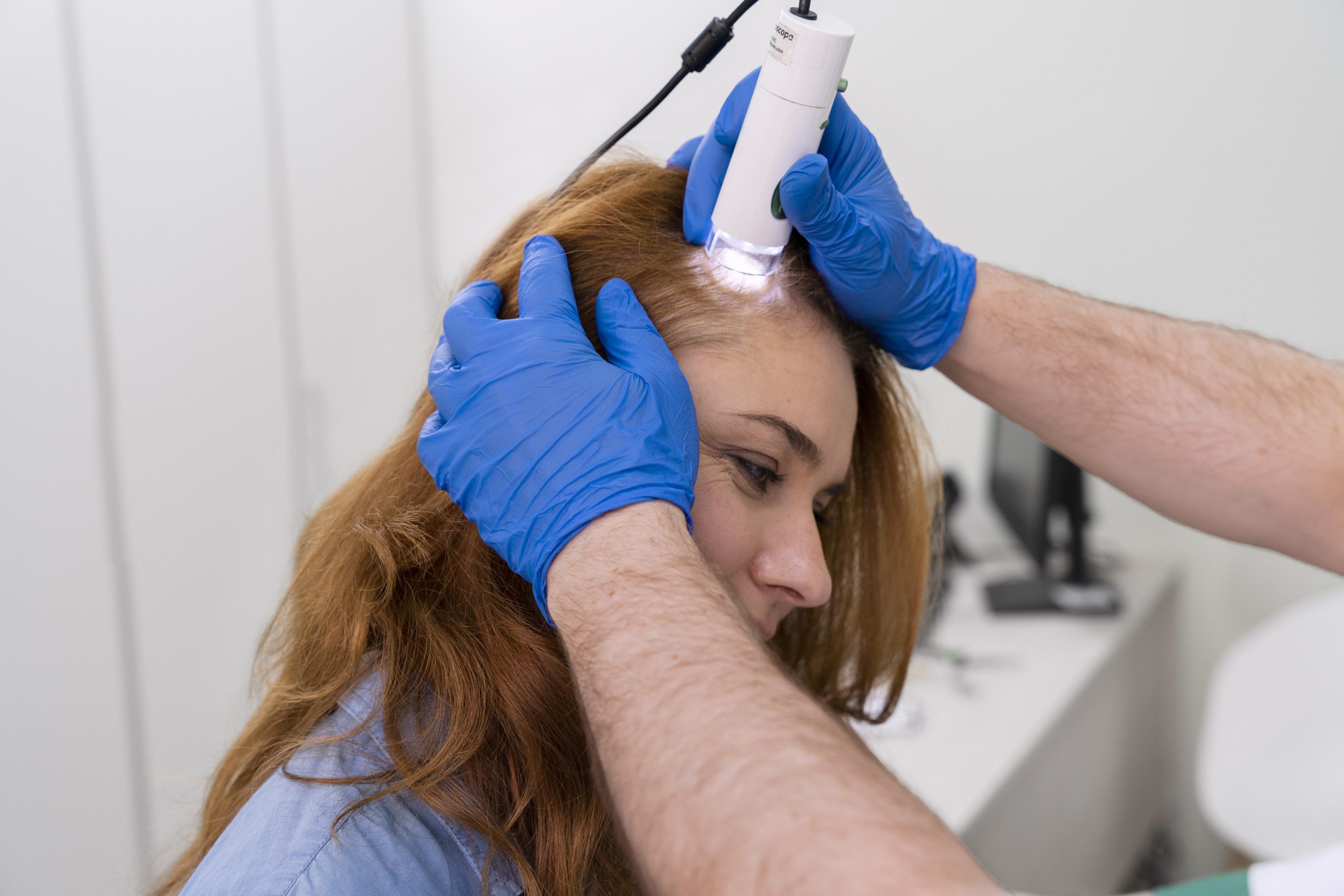 Finasteride is an FDA-approved prescription for men. It can slow down hair loss in men and can stimulate hair growth in some cases. Medication is required to be taken for at least 3 months to witness desired results. 
Usage: It is available in the form of a pill. It may take a few months to witness results, especially in people younger than 60. One may take a medicine once a day or as the doctor prescribes. 
Side effects: Low sex drive or an increased risk of prostate cancer. 
FAQs – Frequently Asked Questions
CAN I TAKE HAIR LOSS MEDICATIONS WITHOUT A PRESCRIPTION?
Such medications are not sold without a doctor's prescription. Also, one must not take pills or topical medications without the guidance of a hair loss surgeon because of their potential side effects.
WHICH ONE IS MORE BENEFICIAL, MINOXIDIL OR FINASTERIDE?
Both medications have their benefits and role in stimulating hair growth in male pattern hair loss. However, minoxidil is believed to be a more safe and effective option for treating hair loss in both genders.
CAN I AVOID A HAIR TRANSPLANT WITH MEDICATIONS?
Medications after a hair transplant or PRP treatment have shown better results in controlling hair loss and enhancing hair volume. Mild to moderate hair fall can be managed with medications, while hair loss due to genetics or autoimmune diseases can be treated well with hair transplantation.