Earlobe Repair Surgery in Delhi
Chunky heavy earrings to wear or not to wear?
Have you ever experienced a situation where the hole in your pierced ear becomes wider or splits? An ear lobe can be torn or split due to the natural aging process, or from wearing heavy earrings or accidentally pulling on them. A trauma or persistent load to the pierced ear can be painful!
Here at Chandra Clinic, we offer you one of the best treatments to heal your delicate yet damaged earlobe with full care and effectiveness.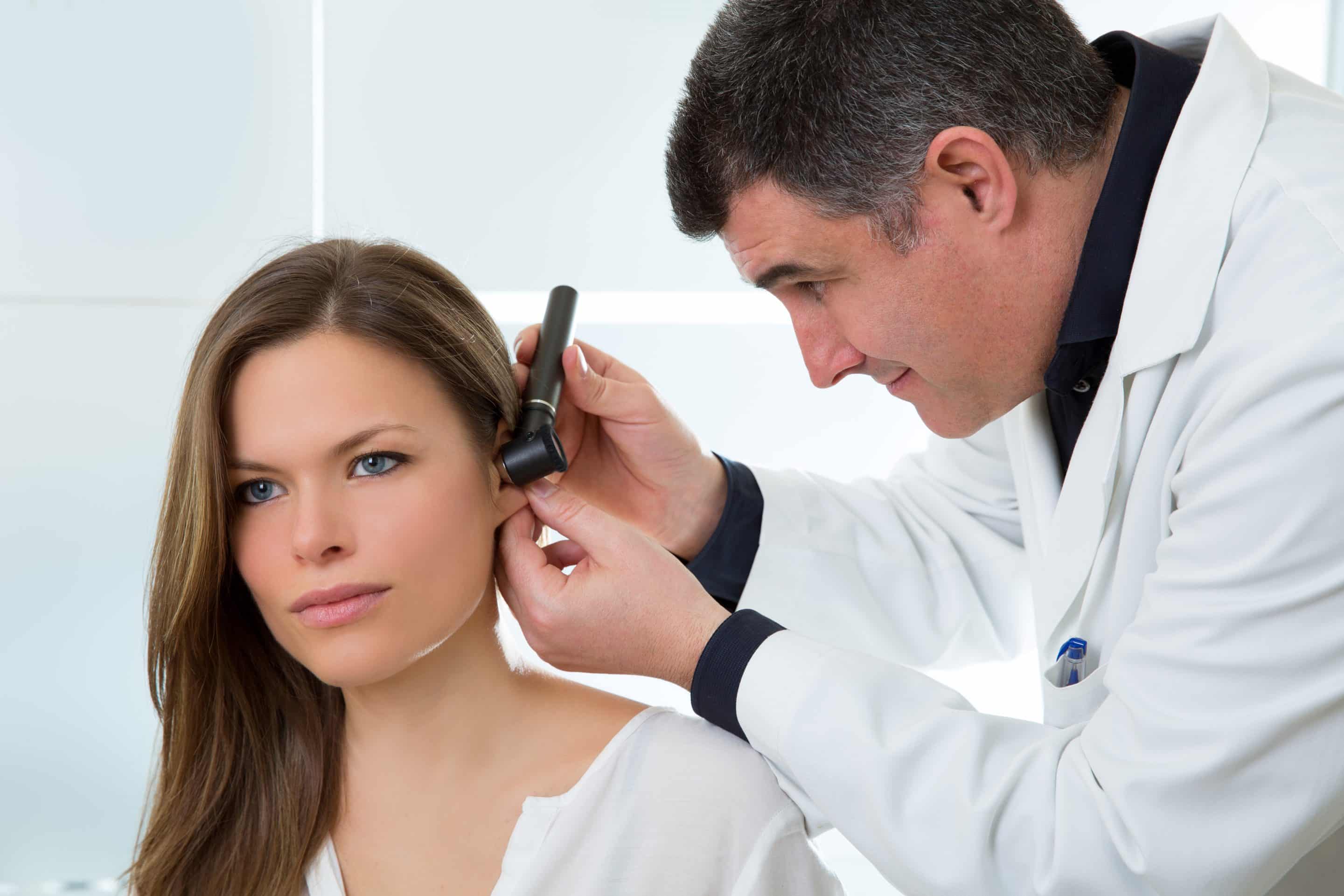 An earlobe repair Surgery is a simple and quick procedure to fix torn or split earlobes, usually caused by heavy earrings, incorrect piercings, or gauging. Many women are troubled by the droopy look of their earlobes, which becomes even more pronounced when an earring is worn.
An earlobe repair Surgery is an excellent option for those with split earlobes who wish to wear earrings or feel conscious of their uneven look.
There are two types of earlobe repair procedures: sutured and sutureless.
Sutured earlobe repair: The surgeon will begin by marking the scar line for the surgery. The patient will sit in the procedure chair while the physician cleans and numbs the ear using sterile techniques and local anesthesia is injected.

The incision is made along the pre-marked line and the surgeon carefully separates the skin layers to remove any scar tissue. After realigning the skin, sutures are placed to close the incision. At last, the surgeon will apply thin adhesive bandages to hold the skin in place.

Sutureless earlobe repair: Sutureless earlobe repair is a new technique for treating torn or stretched earlobes. It involves rejoining the edges using surgical adhesive tape and is done without sutures under local anesthesia.
Note: Both procedures are performed with precision and care, ensuring the best possible outcome for the patient.
After the repair, keeping your head elevated for a few days is advised. You must keep the site clean and dry during healing. Some people might experience slight pain, which is common. Please take all your prescribed medications to help alleviate the pain and risk of infections. Routine follow-ups must be taken with the doctor for a successful recovery.
Pro Tip: Ear lobe repair  Surgery should always be done by a qualified plastic surgeon or a dermatologist.
Benefits of Hand Rejuvenation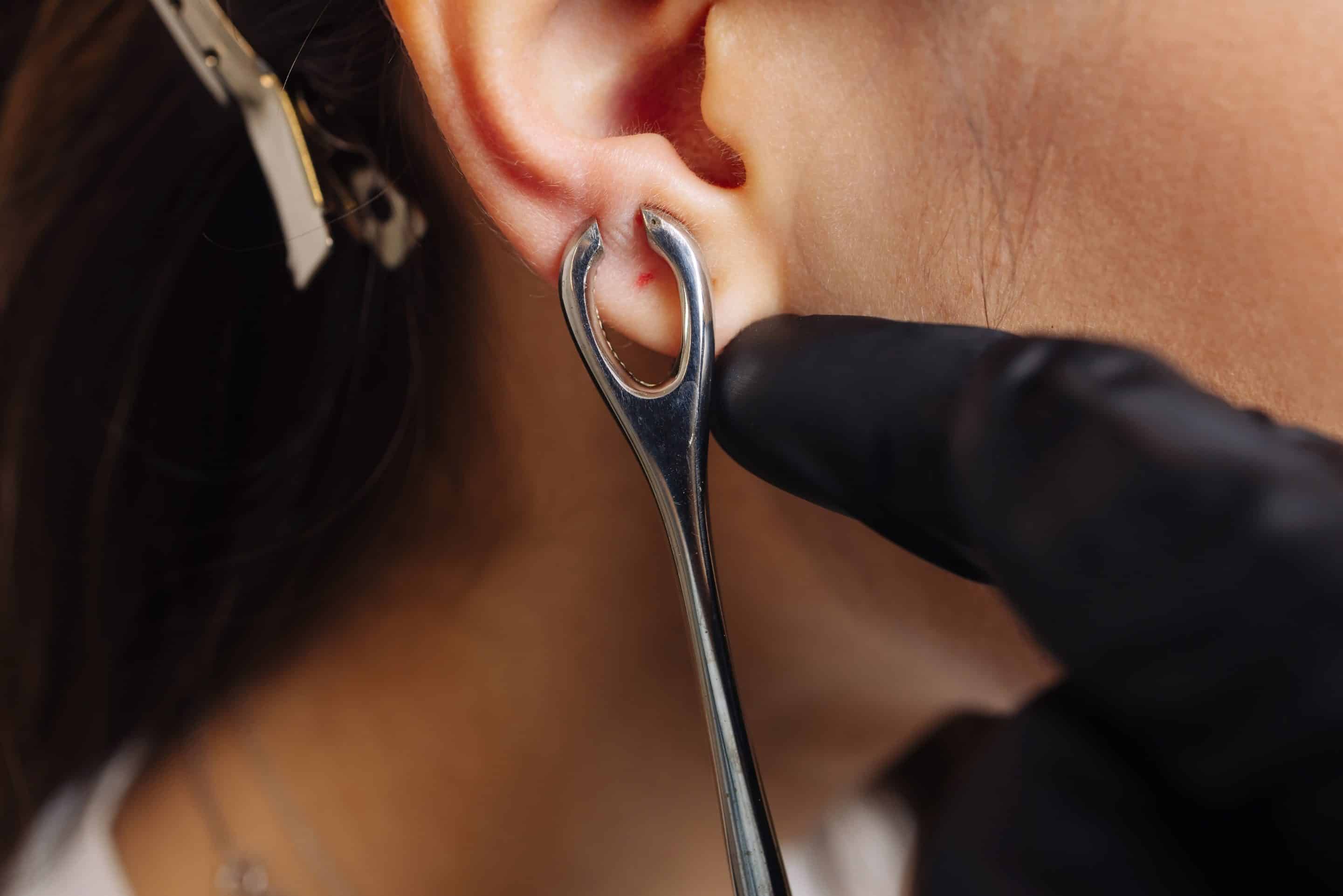 There are many benefits of hand rejuvenation, including:
Smooth wrinkles

Plumped skin

More youthful appearance 

Reverse sun damage

Improved appearance of veins and tendons

Spotless skin

Minimal downtime

Long-lasting results
Post-Treatment Guidelines
Some precautions are needed to be taken after certain treatments. It involves:
Avoid using chemical products, soaps, creams, and detergents for 24 to 48 hours.

Exposure to direct sunlight should be refrained. 

Keep your hands clean and dry.

Take antibiotics as prescribed to avert swelling, pain, and inflammation. 
Pro Tip: Avoid smoking and refrain from taking aspirin and anti-inflammatory drugs before the laser and chemical peels to prevent excess bleeding.
Why Choose Us?
Why choose chandra clinic for Earlobe Repair?
We provide both sutured and sutureless procedures at our clinic. We will choose the appropriate method based on how intense the torn or stretched earlobes are. With our sutureless earlobe repair, there is no need for you to be concerned about undergoing Earlobe Repair Surgery in Delhi. At Chandra Clinic, our experts give a painless experience to women suffering from split or broken earlobes.
FAQs – Frequently Asked Questions
Am I a good candidate for Ear lobe repair surgery?
Ans. If you are expecting a see-through cut or have a largely stretched pierced area, it's time to consult for an earlobe repair. However, there are alternatives if you have a history of keloids or hypertrophic scarring. Please consult a specialist for a full assessment before moving ahead with the treatment. 
How to prevent resplitting of the earlobe?
Ans. While sleeping, you should remove your earrings, even studs, to prevent tripping. You should also avoid heavy earrings following repair.
When can I re-pierce my earlobe?
We advise getting a piercing after 4 to 6 weeks of the repair. It is mandatory to heal and recover from the previous cut. 
Are there any side effects of the earlobe repair? Here
Ans. Earlobe repair is safe, minimally invasive, and rarely associated with side effects like pain, swelling, or major complications. 
Are the results of earlobe repair permanent?
Ans. A successful ear lobe repair surgery can last a lifetime. However, one should be careful enough to avoid causing damage to ear lobes by wearing heavy earrings, undue piercings, etc.