Ingrown Toenail Surgery in Delhi (Nail Surgery)
Is your ingrown toenail screaming for help?
There are times when we trim our toenails too short by mistake and it encourages the nail to start growing into the skin. It is a very painful and disturbing condition, isn't it? Are you also one of those who is suffering from this issue and looking for treatment?
At Chandra Clinic our experts bring the best Ingrown Toenail Surgery in Delhi, which will help you to get rid of disturbing and painful toenails.
What is an Ingrown Toenail?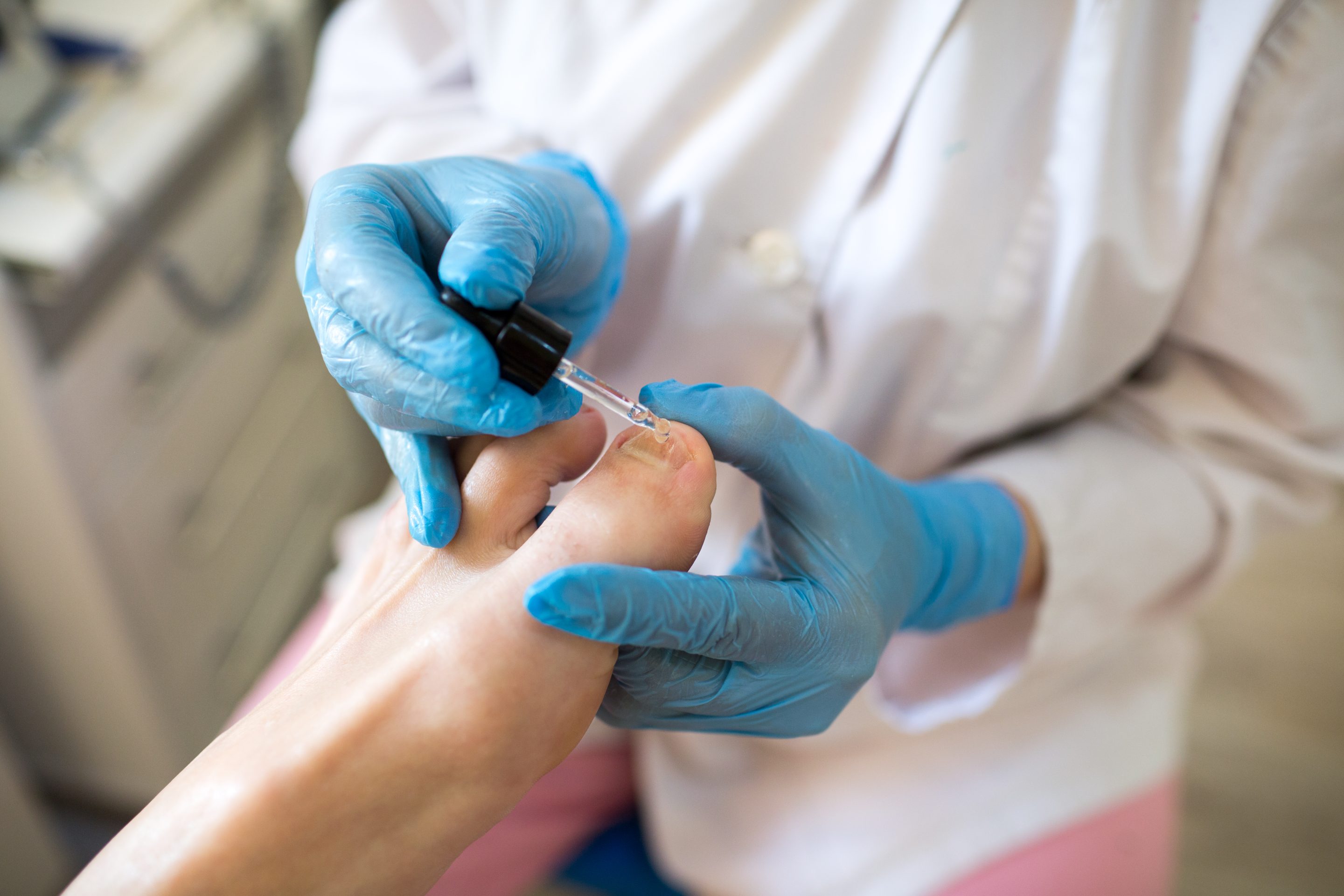 An ingrown toenail is a condition in which the corner of the toenail starts growing into the skin instead of over it. This problem is most common in individuals with big toes and who have diabetes.
What is Ingrown Toenail Surgery?
An ingrown toenail  is a medical treatment in which a trained doctor removes a part or the entire toenail depending on the condition of the nail with the help of special tools. Ingrown toenail surgery is performed under anesthesia.
Causes of Ingrown Toenail Surgery
Nail infection

Wearing uncomfortable and tight footwear

Improper nail cutting

Nail injury

Having curved toenails
Here are some common ingrown toenail removal  procedures
Nail avulsion

– In this procedure, the entire toenail is removed.
Wedge excision

– In this procedure, the affected part of the toenail is removed.
Tip of the toe surgery

– In this procedure, the doctor will reshape or remove the soft tissue of the tip of the toe.
Benefits of Ingrown Toenail Surgery
Quick and painless procedure.

Ease the pain and discomfort.

Help in fixing the issue permanently.

Minimal downtime.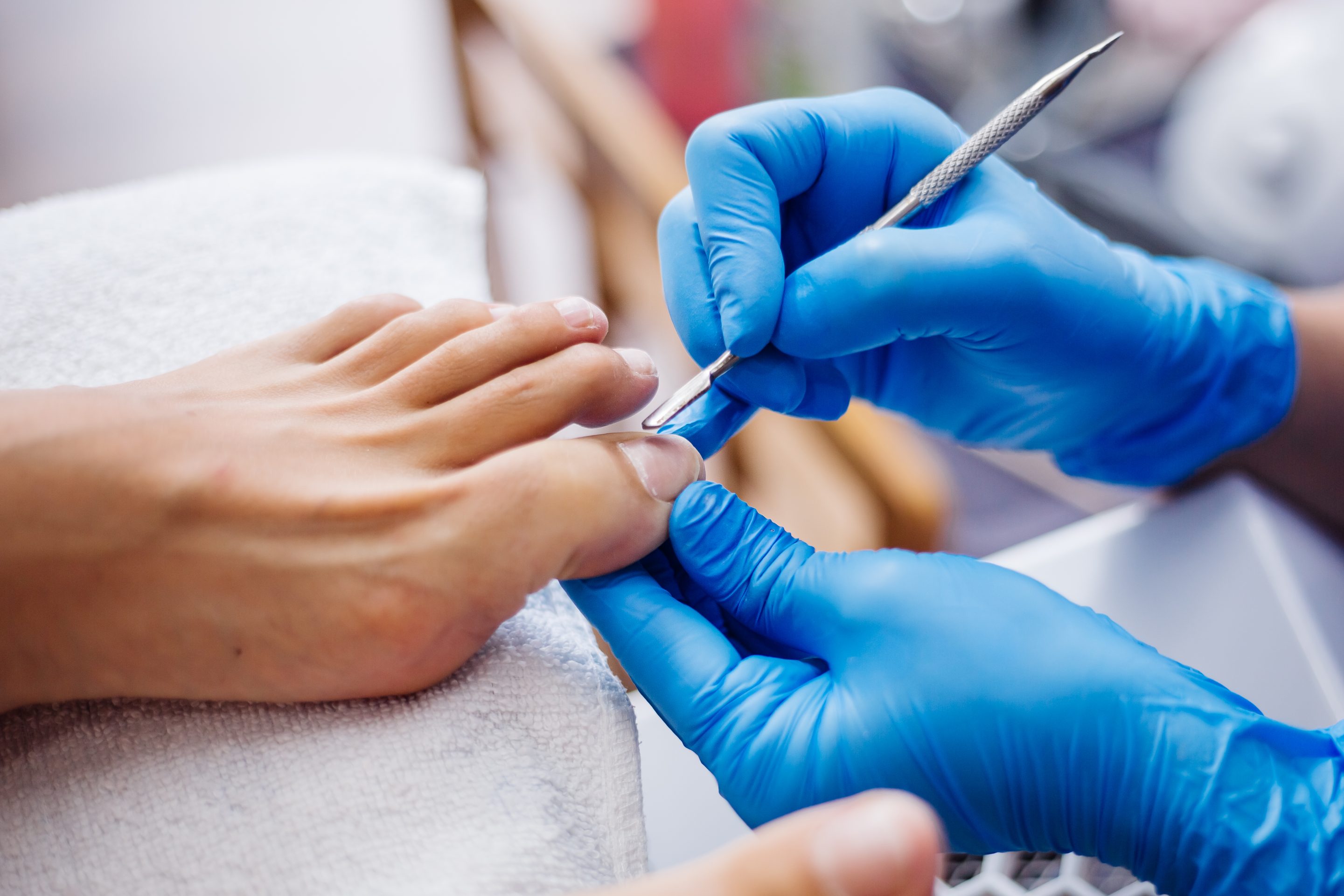 After successful Ingrown toenail surgery, you are advised to follow some instructions for optimal healing and reducing the complications –
You should rest your foot for the first 2 days after the Ingrown toenail surgery.

Try to keep your foot elevated to reduce the swelling.

Avoid strenuous activities.

Clean your treated area very gently with mild soap and warm water.

Avoid tight footwear.

Take all the prescribed medications and antibiotics.
Pro Tip – Apply ice packs to reduce swelling.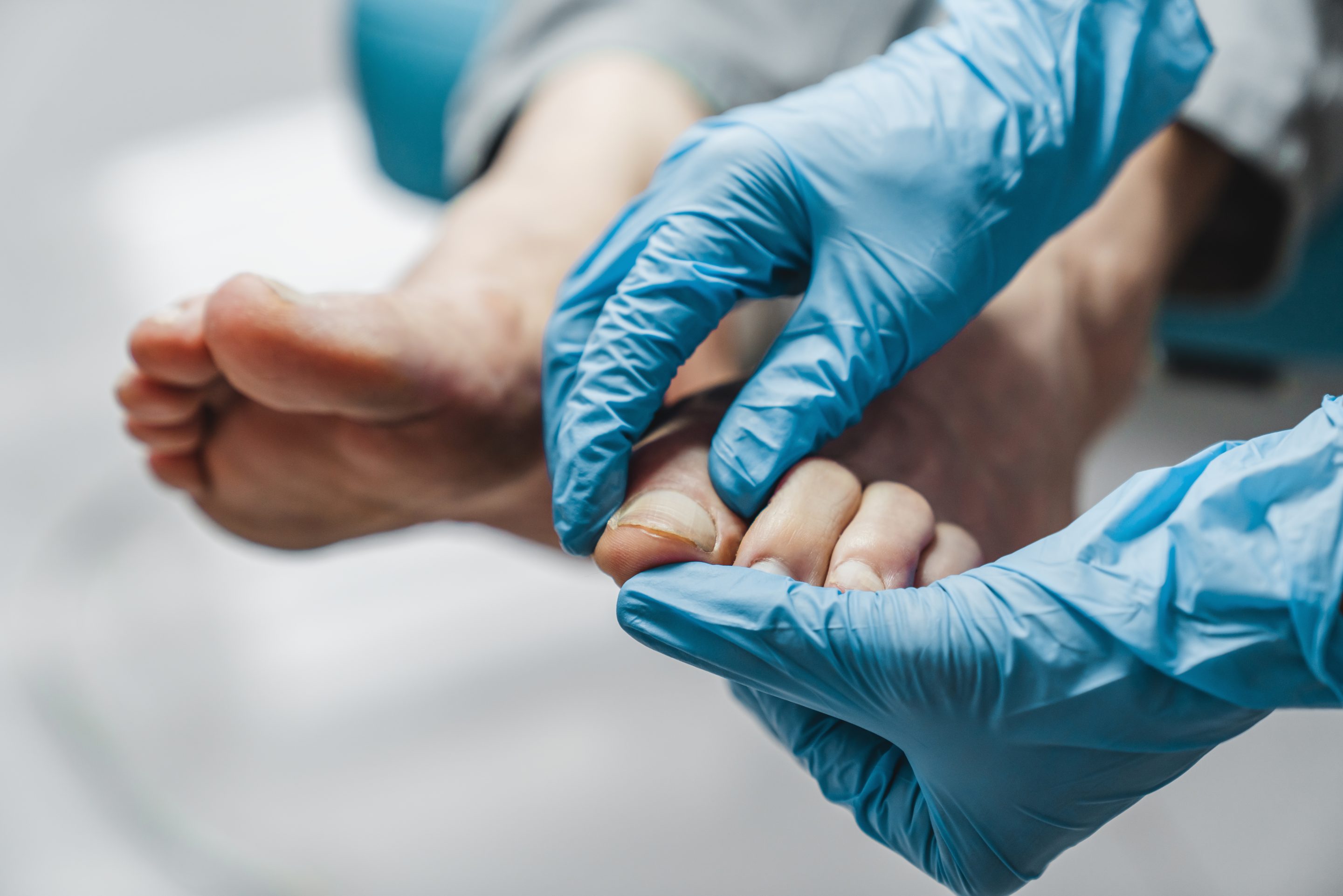 The overall recovery and healing after the surgery can depend on the type and severity of the treatment. Moreover, it also depends on the overall health and healing ability of an individual. Majorly patients can return to their work after 2 days of rest and complete healing can take about 3 to 6 weeks.
Note – Keep your foot elevated for better recovery and healing.
Why Choose Us?
Why choose chandra clinic for ingrown toenails Surgery  ?
Chandra Clinic has the best treatment available for ingrown toenails and it is performed with utmost safety and hygiene. Our dermatologists Dr. Kapil Chandra and Dr. Urvashi Chandra have an extensive experience of over 10 years and are highly known for delivering satisfactory results to all clients.
.
FAQs – Frequently Asked Questions
Is Ingrown toenail surgery painful?
Ans – The Ingrown toenail surgery at Chandra Clinic is performed by giving anesthesia so it is a completely painless procedure.
Can I wear socks after my toenail surgery?
Ans– After your ingrown toenail surgery you should avoid wearing socks for the first 2-3 days and after that, you should only wear cotton socks for about 3 weeks.
Which food items I can consume to strengthen my nails?
Ans – For strengthening your nails you can consume dark leafy vegetables like spinach, broccoli, and fenugreek. You should also include calcium, iron, and vitamin E-rich foods in your diet.
Is ingrown toenail surgery safe?
Ans- At Chandra Clinic we perform ingrown toenail surgery with utmost care and precision so it is a completely safe treatment.
Will I be able to walk after the surgery?
Ans- Yes, you will be able to walk after the surgery but you should avoid walking for at least 3-4 hours after the surgery and take complete rest.