Mole Removal Surgery in Delhi
Are you worrying about your skin as you age?
A mole may enhance the beauty of an individual but sometimes it looks unattractive due to its size and shape. It can also cause irritation while rubbing against jewelry and dresses. In such cases, removing it is the only solution!
 At Chandra Clinic we bring the best Mole Removal Treatment in Delhi, which will help you to get rid of all the unwanted and undesired moles from your body!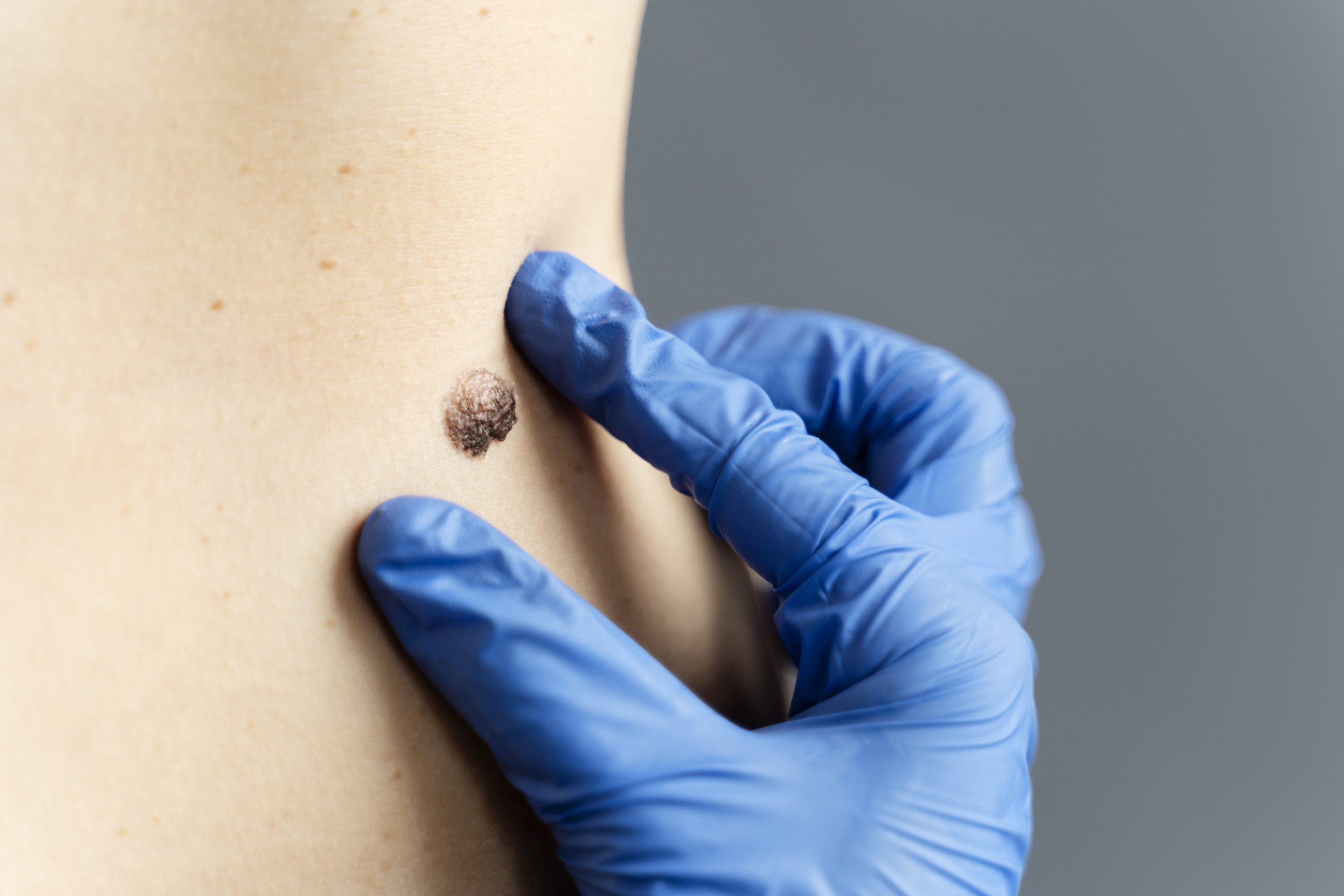 Mole is known as til and is extremely common and generally harmless. Mole is usually brown and black in color. It is rough, flat, and raised above the skin surface and it usually appears in early childhood or up to 35 years of age, with the passage of time mole tends to change its shape, appearance, and size.
How to Prepare for the Mole Removal Treatment?
Here are some tips to consider for the preparation of Laser mole removal –
Take a wholesome meal prior to the treatment.

Do not use perfumes and deodorants over the to-be-treated area.

Always seek advice before taking any medications.

Shave the to-be-treated area.
Pro Tip – Keep yourself relaxed during the treatment.
Mole Removal – Techniques
We have a variety of techniques available for removing moles safely. 
 In this technique, anesthesia is given and then the whole mole is cut out. It's commonly used for removing unwanted moles.
In this technique, the doctor removes the mole by shaving rather than cutting it using a medical blade.
This technique is beneficial for small and light moles. Laser treatment requires multiple sessions to remove the moles.
Note – Our doctors will perform a mole analysis and then will suggest the best possible treatment.
Makes your skin clear and fresh.

Boost your confidence.

Upgrade your overall appearance.

Protect you from mole becoming cancerous.

Safe procedure.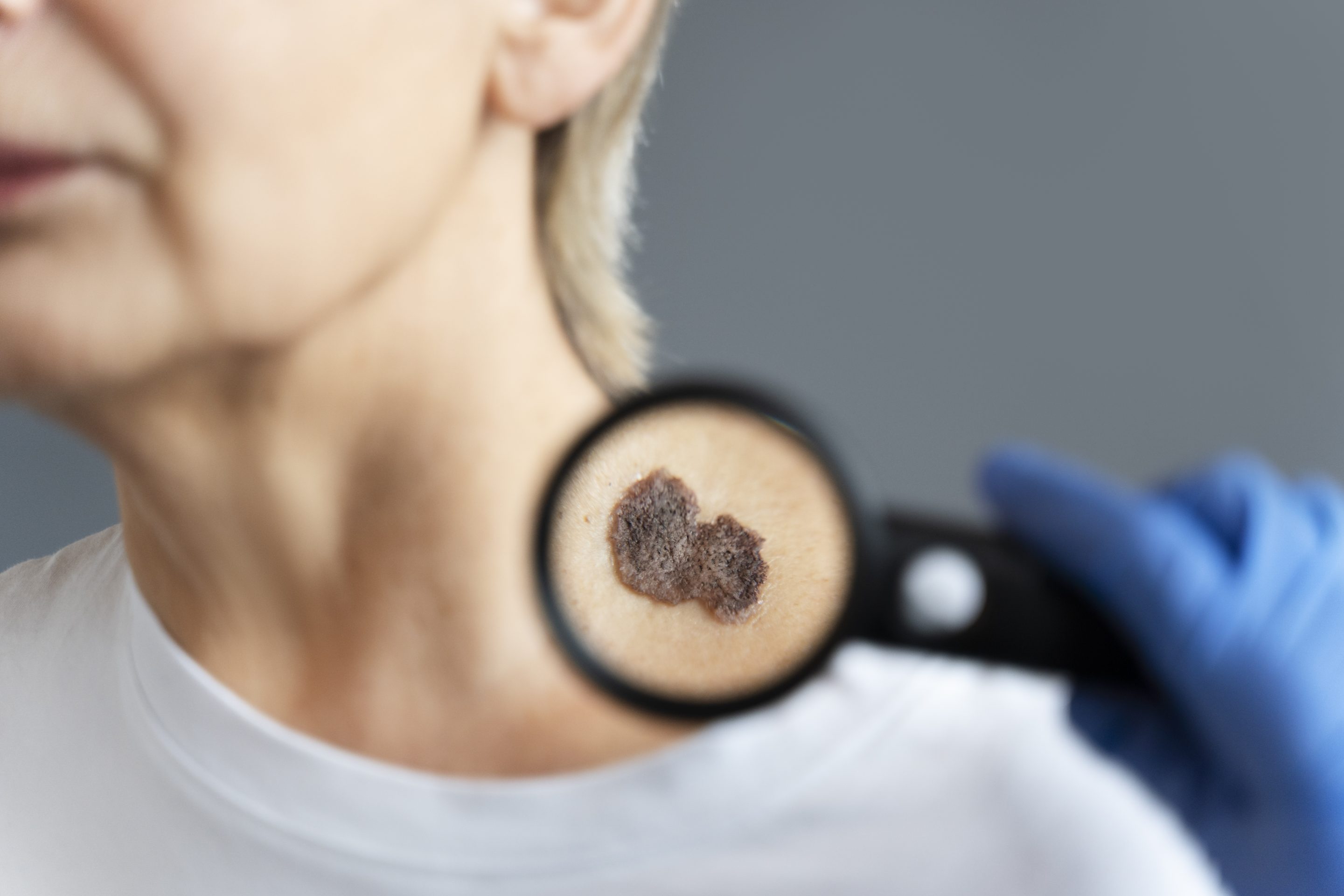 After your laser mole removal  you are advised to follow some instructions-
Keep the treated area dry and covered for 24 hours.

Gently wash the area with mild soap and water.

Do not shave the treated area.

Protect the area from sun and dust.

Do not intake any medicines that may cause bleeding.

Apply the cream and antibiotic to the treated area as prescribed by the doctor.
Pro Tip- Keep the treated area clean and dry for better healing.
Overall healing and recovery depend on the size of the mole and the method chosen for the treatment. On average, it will take 2-3 weeks to heal from the treatment. During your recovery time, you are free to do all your day-to-day activities. 
Note – For better healing follow all your doctor's instructions.
Why Choose Us?
Why choose chandra clinic for  Mole Removal Treatment in Delhi?
Chandra Clinic is one of the top-notch clinics in Delhi which provides all the hair and skin treatments. Our experts Dr. Kapil Chandra and Dr. Urvashi Chandra can remove your unwanted moles with great proficiency and skills. At Chandra Clinic, you will find all the modern machines and best tools.
We keep patients' expectations first and alter the treatment accordingly. Furthermore, we only use FDA-approved treatments at our clinic.
FAQs – Frequently Asked Questions
How many sessions will be needed for the mole removal treatment?
Ans- The number of sessions completely depends on the size and complexity of the mole. Moreover, it also depends on the method chosen for the treatment. Your doctor will clear all your doubts before the treatment.
How long does the procedure take?
Ans- Generally, mole removal treatment takes 45-90 minutes.
Is mole removal treatment painful?
Ans – At Chandra Clinic, we try our best to give you pain-free services. Mole removal treatment is done after giving anesthesia for a comfortable experience.
Are the results permanent?
Ans – Mole removal treatment results are permanent if treated adequately.
Is this treatment suitable for all types of moles?
Ans – Yes, mole removal treatment is suitable for all types of moles. The doctor will check the type and depth of the mole before starting the treatment.