Approximately 90% of adolescents suffer from acne!
Who would've not experienced breakouts in their teens? Some might be god's favorite child, but the harsh truth is if you've suffered from acne in the past, scars can be a source of discomfort or shame. 
We understand your skin woes. Our experts serve you with abundance, from guiding you through tips on pre & post-treatment care to choosing the best acne scar surgery for optimizing your skin recovery.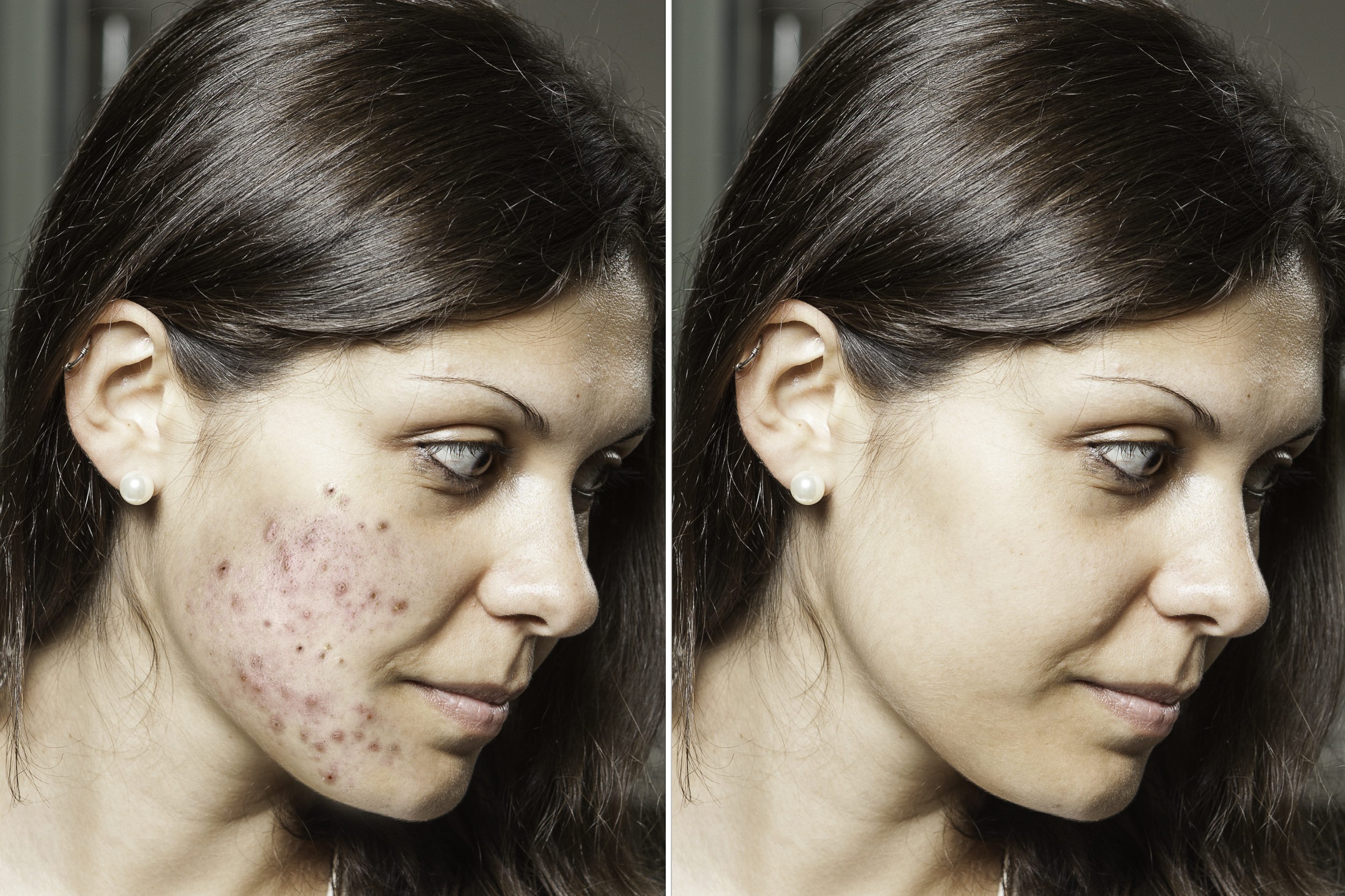 Acne scars are outbreaks occurring due to closed skin pores with dead cells, excess oil, and bacteria. Enlarging the pores may result in breakage in the follicle wall causing deep or shallow lesions on the skin. 
The nature of shallow lesions tends to heal faster than deep ones. If there is a deep breakage in the pore walls, then the risk of spilling out the infectious substances increases. However, new collagen fibers repair all kinds of lesions but unfortunately, they aren't smooth as your original skin. 
How do you get Acne Scars?
Acne wreaks our skin texture and tissues beneath it! Our skin takes time for healing and revitalizing layer by layer. Various factors will determine how long it takes to minimize those rigid scars, and it might take months to witness the improvement. As collagen fibers repair the damage, any imbalance in collagen production can cause a scar on the acne area. 
In dermatology, we have categorized it into two types; depressed acne scars and raised acne scars (based on collagen production).  
Depressed Acne Scar

– when the body generates too little collagen, pits appear on the skin and take too much time to heal. 

Raised Acne Scar

– uneven skin texture as a result of excessive production of collagen by the body.
Note: Acne scars can change the texture of the skin after they heal. Discoloration left behind after acne heals is different from acne scarring.
Acne scar surgery isn't scary as it sounds! Two important factors are considered before moving ahead with the treatment; the type of the scar, and the location. The only goal is to diminish the scars and make them less noticeable. Usually, you can see a great variation in the reduction of scars within 3 to 6 months of consecutive treatments. 
 For severe cases, the treatment yields the best results, while for others, it merely fades away over time. During the surgery, patients stay awake but numb so that they do not feel the pain.
As a non-invasive procedure, microdermabrasion removes the superficial layer of dead skin cells by using crystals or other exfoliating surfaces. It helps minimize pores, boost blood circulation and pigmentation.
Laser resurfacing with fractional pulsed light is one of the most effective laser treatments available today. It improves the texture as well as the tone of the skin. You can count on the benefits like a reduction of the appearance of acne scars, an enhancement in skin tone, small pore size as well as pigmentation.
Pro Tip: Stop using topical exfoliants such as AHAs, BHAs, or skin-lightening creams at least 3 to 5 days before the treatment. 
The most important thing to do after acne scar surgery is to prevent the formation of new scars. Here are a few tips to follow as aftercare:
Keep your skin clean and moisturized.

Apply sunscreen only 24 hours after treatment.

Apply a light moisturizer after cleansing.

Avoid applying makeup immediately after the surgery.

Avoid picking at the skin after treatment.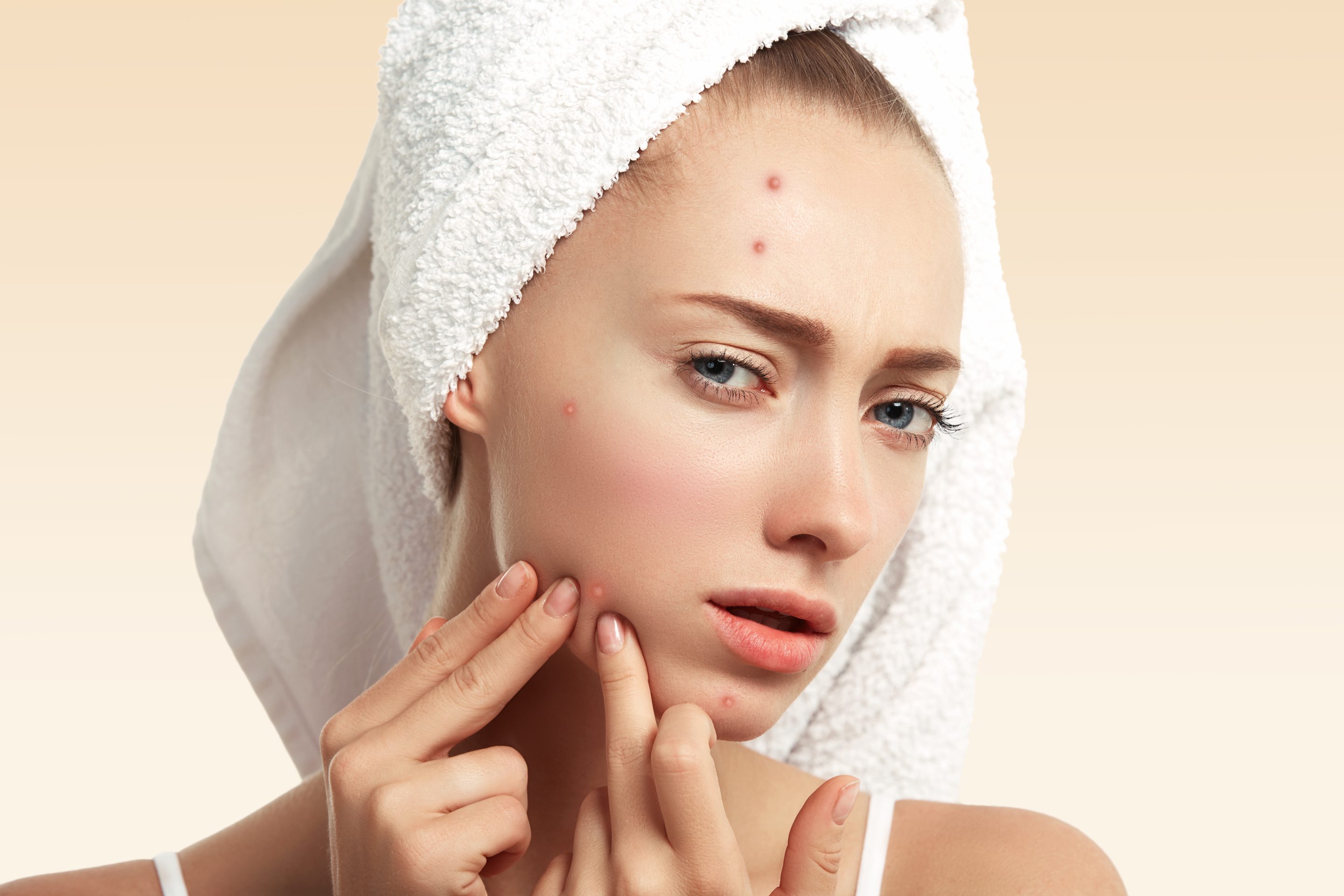 Why Choose Us?
Why choose chandra clinic for Acne Scar Surgery ?
You can see benefits in as little as a few weeks with laser acne scar therapy. At Chandra Clinic, all skin treatments are administered following FDA-approved guidelines. We offer a broad line of skin, cosmetic, and laser treatments based on your condition. 
FAQs – Frequently Asked Questions
Is acne scar surgery worth it?
Ans. Yes, it's a result-oriented treatment especially when topical solutions fail. Acne scar removal can help you achieve flawless skin. It is one of the most effective solutions to remove scarred tissue and encourages your body to replace it with fresh skin cells.
How painful is acne scar removal?
Ans. Laser acne scar procedure usually doesn't hurt. Some people feel slight tingling or warmth during the treatment, but it will soothe out effectively. 
Can acne scars be prevented?
Ans. Yes, it can be prevented while maintaining proper hygiene. Also, seeking treatment for acne in an early stage is most important to minimizing scarring.
Is acne scar surgery safe?
Ans. Acne scar surgery can be extremely safe if done by certified dermatologists. Our skin specialists Dr. Urvashi Chandra and Dr. Kapil Chandra have years of experience and expertise in performing laser treatment that might give you the results you seek.
How much does laser acne scars removal treatment cost?
Ans. Depending on the area being treated, the nature and extent of scarring, and the number of sessions needed, the cost will vary. Our team will offer you the best possible prices and packages for the same.