Double Chin Reduction Surgery in Delhi
Only if somebody could spill secrets to vanish the fullness under your chin! 
Dealing with a double chin can really hurt, even if you're already in good shape. It's annoying, right? Anyone regardless of age or gender, may worry about their heavy and thick jawlines as they can make them appear older and heavier than they actually are.
Before you move ahead with the double chin removal treatment, understand where it came from, and what it means for your body!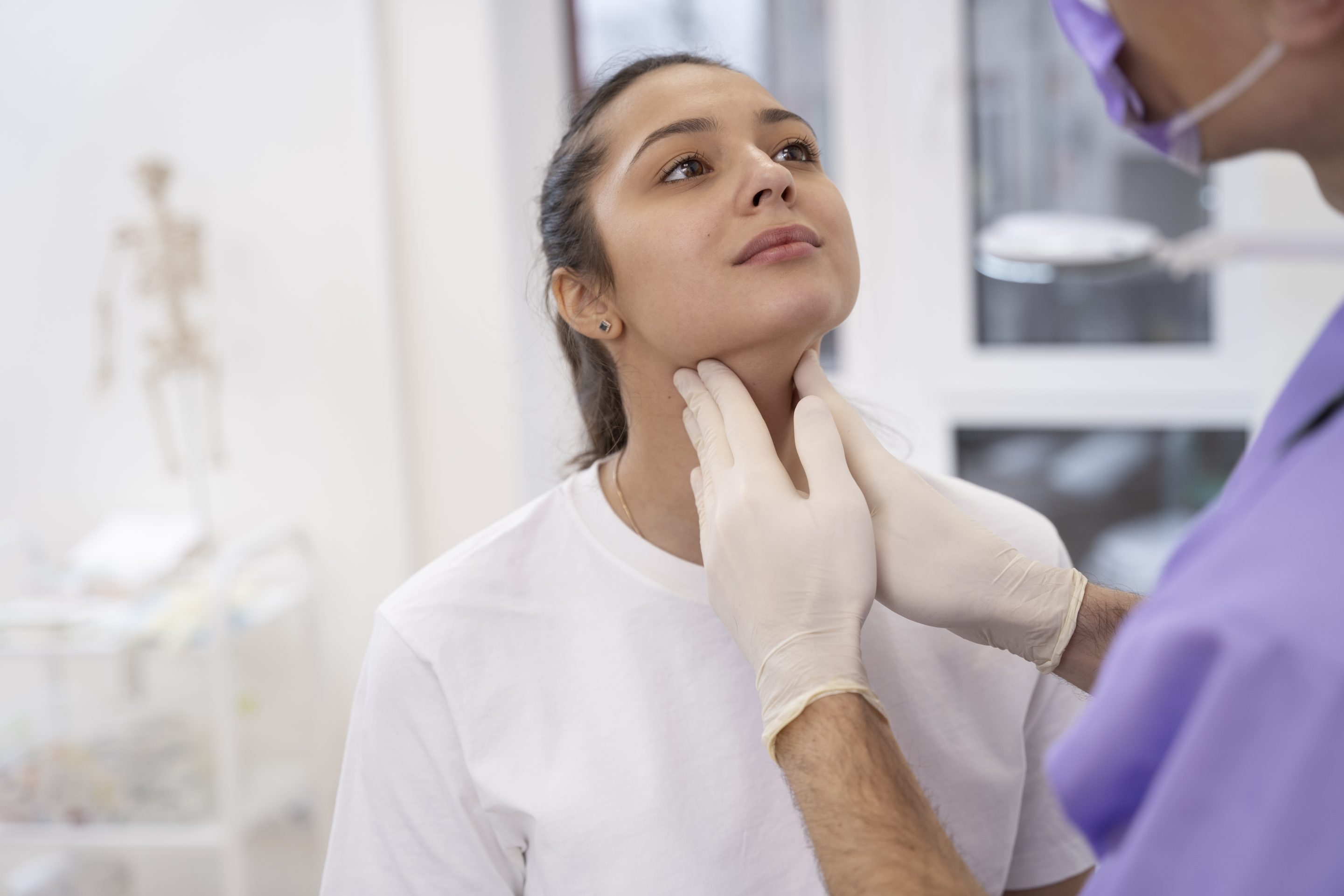 Double chin is 'submental fat', that exists in between face and neck. Many individuals think that having a double chin is a consequence of gaining weight. Although this may be accurate for a few people, some individuals who aren't overweight can also have a double chin. It might be caused by genetics or loose skin due to the aging process.
Some of the common causes of double chin are:
Weight gain or Obesity 

Skin aging

Loss of skin elasticity

Genetics

Underlying health conditions like thyroid, high cortisol levels, kidney or liver diseases, etc.
Who can opt for the treatment?
People living with visible fat deposition and early signs of aging, like saggy skin and wrinkles are ideal candidates for the treatments. Also, it is mandatory for patients should be healthy and non-smoker. 
At Chandra Clinic, we follow an extremely popular double chin Removal treatment, Kybella. A fat-dissolving concoction mixed with deoxycholic acid 'Kybella' is injected into the neck region. However, the procedure falls under the category 'Mesotherapy' involving a series of injections in the course of a single treatment. An individual can take up to six treatments, one month in between. Patients can witness the results within 4 to 6 weeks effectively. 
The reason for its widespread popularity is the fact that deoxycholic acid eliminates fat cells, preventing new cells from forming in that specific area. After completing the treatment, the results are permanent.
Note: There's no downtime or post-care required. A mild redness and tenderness may occur.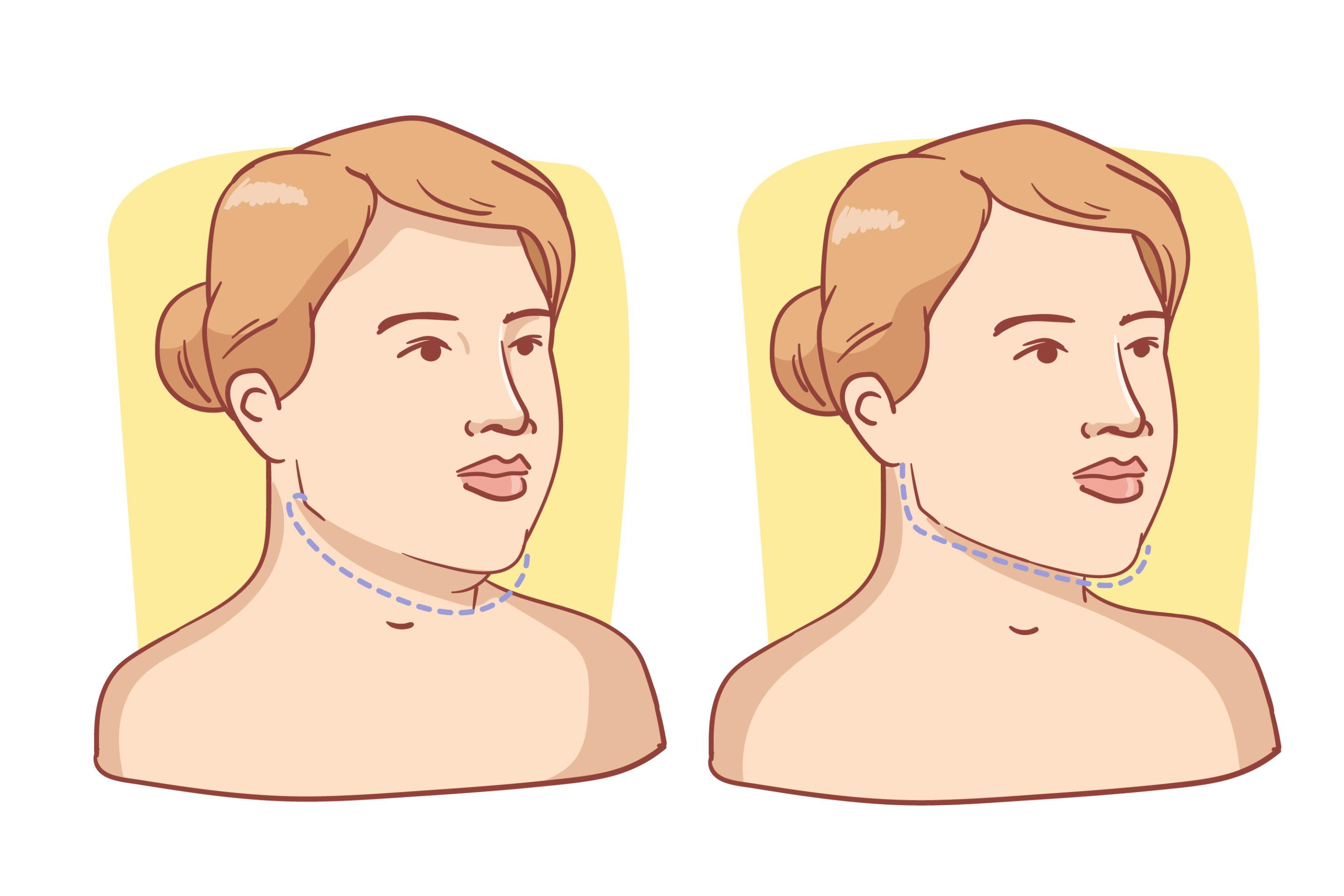 Post-Treatment Guidelines
You need to be careful for at least two to three weeks. Try not to irritate the treated area after undergoing the sessions. Excessive eating and a sedentary lifestyle should strictly be avoided while following a regular regime. 
Why Choose Us For D
ouble Chin Removal in Delhi

?

Dr. Kapil Chandra is one of the top dermatologists in Delhi, trained in offering advanced skin treatments like anti-wrinkles, double chin, fat reduction, laser hair removal, and others. The entire team at Chandra Clinic, under the supervision of Dr. Kapil, understands the essence and uniqueness of your skin and hair.
FAQs – Frequently Asked Questions
What are the alternatives to the treatment?
Mainly the alternatives are maintaining a healthy weight and exercising regularly.
How many sessions are required?
Generally, it takes 2 to 3 sessions and results can be seen within one to three months as the fat cells filter out. However, it takes less time for fat accumulation and it can return again. Patients must follow the right diet and exercise regularly to maintain a toned face.
What is the double chin reduction cost in Delhi?
The cost of double chin reduction in Delhi is roughly around Rs 8000 to Rs 12000. The treatment varies for each person and can only be determined after a thorough consultation.