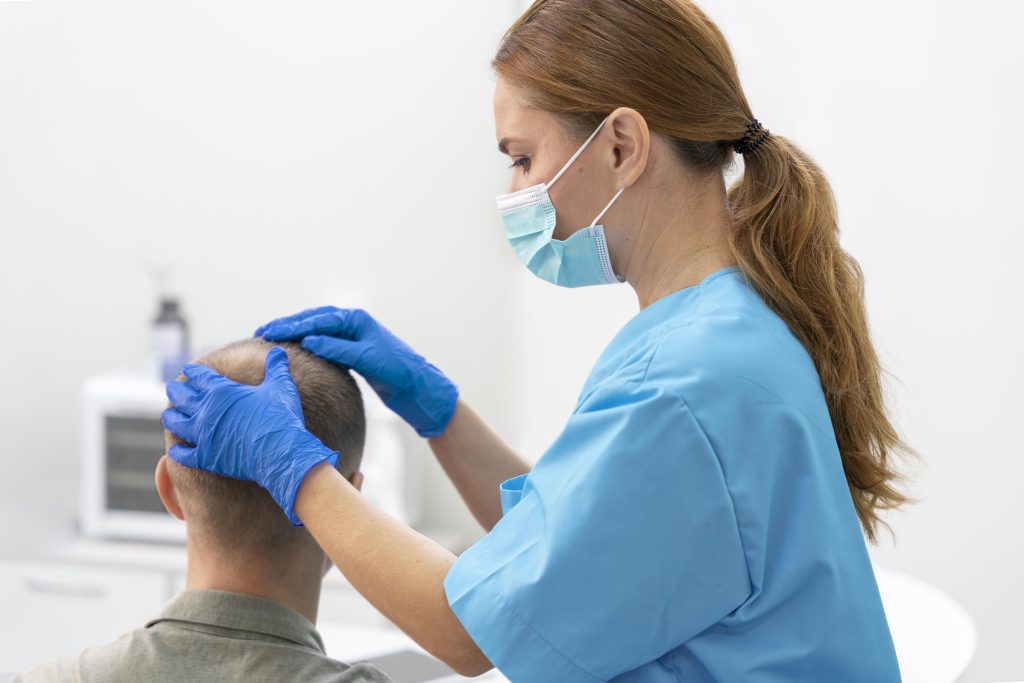 Currently, the whole world is practicing for 'new normal' which has definitely put all of us on hold for numerous things but everyone is pretty aware that the situation is continuing to remain vigorous; that is why we need to take extra precautions.
So the primary concern arises for people that during this Covid era, can they go for a hair transplant surgery or not. Our sole purpose is to provide the readers with information regarding present and future practices and precautions taken by the experts and staff members of the majority of clinics.
COVID-19 and its effect on Hair Transplant
As per the on-going conditions, choosing to go for any elective surgery, especially hair transplant is not a good option. Even experts from all across the globe are not in favor of performing an elective surgery which requires close proximity to the patients. Patients may be able to find some clinics or centers which guarantee to maintain social distancing and hygiene but right now, what is more preferable is to follow the strict government guidelines for the safety of healthcare personnel, staff members and patients.
However, even after re-opening, doctors and experts need to find solutions to work upon the methods of hair transplant surgery. While the technique of stripping out and sewing can be done quickly but to make the recipient take the actual time.
Then the matter of planting a graft again requires close contact between the patient, surgeon and medical staff members. Another aspect arises for the case of FUE surgery where the drilling device used in the procedure has the role of drilling near each graft. No heavy or light bleeding is involved during the process but chances of some spurts of tissue fluids are exposed to the atmosphere which is in thousands in numbers.
No matter how much the theatre is designed with the high ventilation system, the next step of harvesting requires the contact between surgeon and patient. In all this while, the major concern which bothers during this time is 'asymptomatic covid cases', though the screening would be done before taking any new case for hair transplant till then there is always a risk of transmission of the virus from patient to a doctor or vice-versa.
Lastly, we would recommend consulting an expert or your doctor before mentally preparing yourself for the transplantation. Even dermatologists and doctors are in the constant search for practical solutions, while on the other hand, the top-level experts are advising to wait till the vaccine is out or the allowance of the government comes in a notice. In a time pandemic crisis, it is mandatory for everyone to stay safe first!